Jerome AZ (May 24, 2012) – Warm, easy nights of June in Jerome will set the perfect mood to welcome art lovers as they stroll the lovely galleries and studios that circle the town from the Old Jerome High School to Made in Jerome Pottery and The Lincoln Gallery. This first Saturday Art Walk on June 2nd will continue to delight the growing group of regulars as well as lucky newcomers to this wonderful evening. The festivities start at 5:00PM throughout the town with a free shuttle running until 8:00PM. With 20 open galleries and studios, there is plenty to spark any art aficionado's imagination. Great food and charming accommodations make Jerome a perfect weekend getaway. Three wine tasting rooms, live music at café's and bars and the offbeat ambiance of this mile high town are the perfect backdrop for a weekend of art.
GRAND OPENING for The Wary Buffalo during Art Walk. Stop by 507B Main Street for unique shopping. Visit our Pentimento Gallery. Enjoy the pop culture collectibles, Fair Trade merchandise and handmade jewelry. Art Walk Special: Every customer gets a free – – Well, that would spoil the surprise!
Get out and into the garden at Pura Vida Gallery during the June Art Walk. The gallery's garden area will be scattered with hand-crafted garden art. From Catherine Murphy's copper garden bugs (praying mantis, dragonflies, etc.) to Francis Vega's stainless steel dragonflies the garden will be teaming with bugs. And of course the cool evening breezes will be keep August Munich's copper wind sculptures gracefully dancing. Enjoy an evening of champagne and chocolates in the garden at Pura Vida Gallery.
At the Jerome Artist's Cooperative Gallery, the continuing "Bassett Does Jerome" show featuring the architecture of Jerome as seen by Anne Bassett offers a wonderful perspective of the historic town.
Cody has just returned from his annual 8-day rafting trip through the Grand Canyon, stop by and see new paintings in progress from that trip. Cody also has some great new prints on Aluminum, check out these modern and very affordable prints from one of Jerome's most accomplished painters. Live music and refreshments. Cody DeLong Studio 300 Hull Ave. next to the visitor's center in the heart of Jerome. CodyDeLong.com 928-300-4576.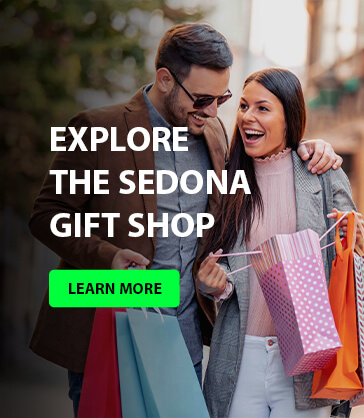 June Art Walk is the perfect time to visit shops in The Merchants' Gathering building in Jerome. Casa Latina is awash in color, from airy summer dresses, tops and hats to bright stained glass parrots, hummingbirds and sunflowers. The air is filled with the sweet fragrances of prickly pear and lemongrass scented soaps and beauty creams. At the Cody DeLong Studio, ceramist Duane Ewing features his signature "Antiplates"™ in lively colors and patterns; metal artist Richard Barnwell displays contemporary sculptures. Refreshing snacks, music by Duane Ewing and a stroll through the historic Studebaker Dealership building will make your summer evening complete.
A fabulous selection of custom jewelry is created by the Father and Son team Rick and Ricky Hernandez. Unique custom creations in 14k Gold and Sterling Silver, Drusy, Tanzanite, Arizona Peridot and Fire Agate are among the colorful collection along with brilliant rainbow colors of Australian Opal. Jerome's Jewelry is the hot spot to shop. Jerome's Jewelry, 114 Jerome Ave.
Gallery 527 continues the Susan Pitcairn Plein Air show featuring flowers and spring themed work. Lorraine Fexas has created new fused glass designs with embossed forms from nature and Ardis Harsche shows her Arizona monument encaustic paintings. Donna Chesler will have a few new Polaroid Transfers and Marian Ward has created some new jewelry pieces that are perfect updates for summer 2012.
For more information, visit jeromeartwalk.com or call Donna @ 649-2277.