Jerome AZ (November 25, 2013) – The Holidays are just around the corner and what better gift is there than original art? First Saturday Jerome Art Walk is the perfect night to start the season's shopping for the perfect present. Twenty-five galleries and studios will be welcoming visitors on December 7th from 5:00-8:00PM with beautiful art, music and refreshments. From blown glass to lovely jewelry, there is a treasure to be found for every budget this year. From the working studios of The Old Jerome High School to the lovely pottery of Made in Jerome, the true handmade Jerome touch is everywhere. A free shuttle runs throughout the town during the event. Have a meal, taste some wine, maybe even spend the night. The town is aglow with the holiday spirit and lights galore at the upper park in the center of town. Check out the decorations and vote for your favorite lighting display. The theme is 'Peace and Ho's'. If you do not really know what this means, you simply must make the drive to understand. Ballots will be available in the galleries during Art Walk.
Sedona ceramic artisans Chris Tenenholtz and Bruce Fraser from Red Hot Pottery and Earthwind Stoneware will be at Sky Fire showcasing their handmade gift items.   Take home some rustic and functional handcrafted goodness for the holidays.
 
An Awesome Collection of Custom Jewelry Designs is available at Jerome's Jewelry just in time for the Holiday's.  Choose from a wide variety of artistic jewelry created by father and son team Rick and Ricky Hernandez. Unique pieces for that holiday outfit or a fabulous gift item for that someone special. Jewelry Artist Rick Hernandez has been creating custom jewelry for over 20 years in 14k gold and sterling silver using Australian Opal, Diamond, Tanzanite and Amethyst along with many other of gemstones.  Rick's son, Ricky has followed in his father's footsteps and specializes in the unique art of handcrafted silversmithing.  Enjoy the evening while listening to the music of talented Miss Tara Ortiz while sipping on Hot Cider.
 
Cellar 433/Bitter Creek Winery is showing new John Manly Ceramics pieces and his famous mugs just in time for the gifting season! As always, we invite you to "Wine About the 'Walk"! Enjoy the depth and beauty of John McLoughlin's 100% AZ wines with $1 off glasses of his vibrant whites & $2 off glasses of his decadent reds. Warm up with a glass of our famous Hot Mulled Wine!
Zen Mountain Gallery has a large selection of new jewelry in time for the holidays. We are very pleased to welcome the fine jewelry creations of Komala Rohde. Komala is a local jewelry artist and teacher with an international career encompassing two decades in Europe, Japan and the United States who feels that sitting at the workbench and creating jewelry is meditation for her. Komala works with both silver and base metals like bronze, copper and steel. Her beautiful creations are a welcome addition to the gallery and are priced to make a nice addition to any holiday gift list. We also have a large selection of new jewelry from Matagi Sorensen, Joan Roberts and Candace Copeland. Please join Zen Mountain Gallery for a holiday Art Walk experience.
 
This month at Casa Latina, we're featuring Jay's Desert Designs, desert creatures naturally kooky, artistic and intensely interesting. Perfect for in or outside the casa. We're also well stocked with colorful Peruvian alpaca scarves and sweaters ready to wrap up for gifting or wearing. Casa Latina is located at 300 Hull Ave, Merchants Gathering Building.(next door to the Visitors Center).
 
Enjoy Rock'nRoll, Sweets and Espresso at The Flatiron, the exclusive gallery of PhotoFlashbacks, featuring the 1960's era concert photography of the late Doug Hartley.  Join us for Art Walk and purchase a framed print of Jim Morrison, Janis Joplin, Jimi Hendrix, Eric Clapton, Simon & Garfunkel, The Rolling Stones or Alice Cooper at The Flatiron or let us help you order custom prints online. Reasonably priced, these rare, unpublished Phoenix area concert photos will make a unique and unforgettable gift!
 
Cody DeLong just returned from the Zion National Park Plein Air Invitational Event where he was a top seller and won two awards. Cody now has three paintings in the Park's permanent collection. Stop in and see some of Cody's latest paintings or perhaps pick up some of his luminous metal prints just in time for the holidays. Cody DeLong Studio 300 Hull Ave. Next to the visitor's center. CodyDeLong.com
 
During Jerome's December 7th Art Walk, Pura Vida Gallery will host its annual handcrafted holiday gift show.  Everything from jewelry, to fiber arts, to functional ceramics will be highlighted the evening of the Art Walk.  Come pick out that special handcrafted gift for the upcoming holidays or allow the gallery staff to assist you in filling out your own personal "Wish List" for your loved ones to shop from.  Also, enjoy champagne, mulled cider and holiday treats!
Vaqueros Grill and Cantina is Southwest inspired Mexican food for the "'soul". Located in the 1st Safeway building in the State of Arizona, our historic location has breathtaking views of the Verde Valley while you dine. Come discover the Verde's local hangout and see our collection of handcrafted sterling silver jewelry, fine artwork & Arizona gifts available for purchase. We proudly serve Arizona wine, offer tequila flights and have a great selection of Mexican beer and margaritas.
 

Brandi Lee Cooper is recently back from a trip to the ocean and it is this trip that has inspired her new show called The Swell, opening on December 7 at Gallery 527. "I am a woman of the desert but, the sea calls to me always. Being an Arizona native has instilled in me the sacredness of water and when I stand on the edge of the ocean I am overcome and humbled by how vast, yet precious it is.  I am a bit of a desert mermaid I suppose." Brandi Lee spent a time in her life studying the ocean and working to protect its' inhabitants. It was during that time that she developed a deep connection and passion for the sea and the life it nourishes.  " Water is life. For me, the ocean is like life… you gotta ride the swell through the troughs and peaks and that momentum will carry and sustain you".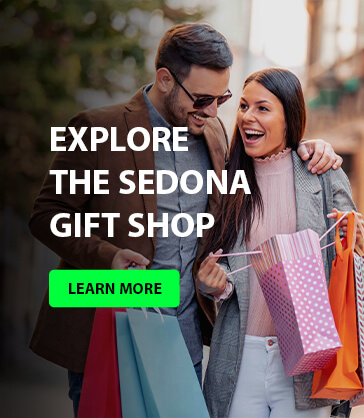 Her new body of work reflects her love for the ocean. From her coral-like Mermaid Medallions to her new seashell textured vases, mugs, and platters, there is bound be something to suit everyone's tastes. The show runs through the end of January.
Gallery 527 is home to some of Northern Arizona's finest artists. Join the talented group for the opening on December 7th from 5 to 8 pm and enjoy the music of Janice Paul along with some wonderful holiday cheer. Check out Lorraine Fexas's fused glass menorahs and jeweler Marian Ward's 'earrings in an ornament'.
For more information on Jerome Art Walk contact Donna at 928,301.3004.