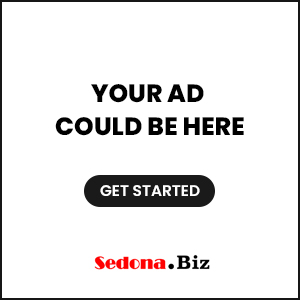 Sedona AZ (February 10, 2014) – The City of Sedona received the following information from Arizona Public Service Company (APS) regarding their plans for the installation of "smart meters" in Sedona:
Deployment of "smart meters" in Sedona is scheduled to begin on March 9, 2014.
Homeowners will receive a letter from APS approximately three weeks in advance of the deployment with information about the installation schedule;
Door hangers will be placed on homes 2-3 days in advance of the meter installation;
APS will not deploy "smart meters" on homes where customers have requested to opt out.
In response to this new information on the APS plan to begin installing smart meters in Sedona, the Sedona City Council will hold a special meeting on Thursday, February 20, 2014 beginning at 2:00 p.m. to discuss and provide possible direction to city staff concerning possible actions that can be taken in response to citizen concerns about the proposed installation by Arizona Public Service Company of "smart meters" within the City limits.  The public is invited to attend and will be allowed to provide comments on this issue.
On June 19, 2013, the City Council, by a 4-3 vote, directed staff to prepare a statement for the Arizona Corporation to allow the Sedona community to opt-out without penalties.
The Arizona Corporation Commission (ACC) has not issued a decision on the APS request to establish additional opt out fees for consumers. At this point in time, opting out of a smart meter installation should not cost any extra fees for the consumer. However, if such a fee schedule is eventually approved by the ACC, residents who have opted out of the smart meter installation will most likely have to pay the opt out fee at the time it is approved or accept the installation of a smart meter.
The City of Sedona has no jurisdictional authority regarding the installation of "smart meters" or the establishment of opt out fees; that authority is vested with the ACC by State statute. For more information on public input with the ACC regarding "smart meters," please go to edocket.azcc.gov/ and search for Docket Number 11-0328.
For more information, please contact Nicholas Gioello, Assistant to the City Manager, by email at ngioello@SedonaAZ.gov or by calling 203-5100.