Sedona AZ (April 26, 2012) – Pacific Northwest indie-folk duo Jenn Rawling and Basho Parks will celebrate the release of their debut full-length, Take The Air (Waterbug Records), by setting out on a West and Midwest States spring tour to promote the album nationwide. Catch Jenn and Basho in Sedona at Studio Live Sunday May 3rd at 7:30pm. Tickets are $15.00 in advance and $20.00 at the door.
Jenn Rawling, songwriter/guitarist and vintage American folk and old-time country singer, joins masterful string player & harmony singer Basho Parks in a partnership of formidable musical talent and palpable sympathy. Rawling's playful, poetic lyrics are enhanced by her sophisticated sense of phrasing and pace. Parks' violin and viola support her message with compelling musical figures that echo and elaborate the meaning of each song. The duo's debut CD, Take The Air, is an emotionally rich recording which unfolds more gifts with each listen. Recorded and co-produced with Skyler Norwood (Blind Pilot, Horse Feathers) at Miracle Lake Studios, Take The Air, features talented Portland musicians William Joersz and Mub Fractal on upright bass, Matt Berger on percussion (Laura Gibson), Skyler Norwood on Wurlitzer, Joel Ricci on horns (March Fourth Marching Band), and Brendan Phillips on banjo. Using both stripped down and lush instrumentation, Take The Air rejuvenates the listener with its delicate subtlety and glowing warmth.
Jenn and Basho met in 2010 while contributing their talents to bands around Portland. Both were recovering from potentially career-ending wrist injuries, but had almost simultaneously decided to play music again. Basho broke both wrists in 2005 when hit by a car while riding his bicycle to work one morning, and Jenn's decade of ceramic-arts work had left her with severe tendonitis. Discovering common loves and tribulations propelled the folk-duo to become an inseparable team both on and offstage. "Ours is a story of triumph in the face of adversity. Real phoenix-rising kind of stuff," chuckles Parks.
Born to hippie idealists in an adobe hut seven miles shy of Colorado's Mt. Blanca, Basho Watson Parks comes from radical origins. From symphonies to punk bands, bluegrass barn storms to Roma-gypsy trios, organic electronica chamber music to classic country, his twenty-six years of string-playing experience span a wide swath of musical genres. A session musician in the Portland area for the past three years, Basho recorded with On the Stairs, Fast Rattler, Sara Jackson Holman, and Jenn Rawling in 2011. Parks plays the violin, viola, mandolin, ukulele, and guitar.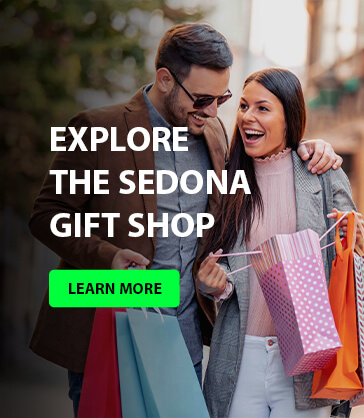 Wisconsin-born Rawling spent many summers working atop a fire tower in the Mt. Hood wilderness. Wrapped in that isolation, Jenn was able to give focused attention to songwriting. She is an artist governed by intuition, tapped into the poetry of human life, who bides her time painting, gardening, and making music. "I'm inspired by nature's seasons, and these are my love songs to the moon and stars, ballads to the birth of flowers, and human expressions of love and loss," she explains. Happy to call the Pacific Northwest home, the two revel in its natural scenery and draw much from the flora and fauna of this region.
The duo is taking it all on the road with ten-year old great dane Miles Zanzibar and the smallest RV they could find. Rawling & Parks have an impressive tour lined up for 2012, with dates nationwide, including major festivals over the coming year. Details can be found on their website www.jennrawling.com or www.waterbug.com
For more information please contact the Sedona Performing Arts Alliance/Studio Live at (928)282-0549. Tickets are available online at www.studiolivesedona.com or at the Studio Live box office located at 215 Coffeepot Drive in West Sedona.The Sedona Performing Arts Alliance is a 501(c)3 organization dedicated to advancing the Performing Arts thru Education, Live Performance and Artist Support. Studio Live is a tool for the SPAA to reach audiences and showcase their craft.