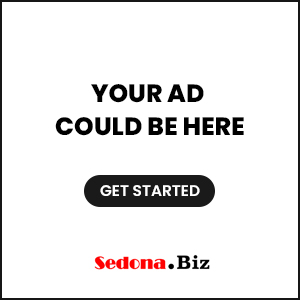 Clarkdale AZ (February 9, 2018) – The Arizona Humanities Council and Yavapai College's Osher Lifelong Learning Institute (OLLI) will present a free community education event February 16: "Dauntless Courage and Boundless Ambition: The Life of Buckey O'Neill" by award-winning educator and writer Kevin Schindler. The program will be held at 2 p.m. in room M-137 at Yavapai College (601 Black Hills Drive) in Clarkdale.
Buckey O'Neill was one of Arizona's legendary pioneers. He helped the state mature from an untamed western territory, making his mark in numerous capacities, including newspaper editor, judge, sheriff, mayor, school superintendent and prospector. He chased train robbers across the frontier, promoted the Grand Canyon as a tourist destination, and reformed Arizona's educational practices.
Before being killed in action in Cuba while serving as one of President Theodore Roosevelt's Rough Riders in 1898, Bucky O'Neill was instrumental in establishing what became known as the Grand Canyon Railroad. The cabin he built in 1890 is now part of the Grand Canyon Village National Historic Landmark District.
Kevin Schindler has worked for over 20 years at Lowell Observatory in Flagstaff. He was sheriff of the Flagstaff Corral of Westerners for 14 years. Combining his passion for history and science, he has authored four books, as well as hundreds of magazine and newspaper articles. He contributes a bi-weekly astronomy column for theArizona Daily Sun.
The Arizona Humanities Council is funded by the National Endowment for the Humanities and by donations, to bring informative speakers and other resources to our community, and to support local research into history and cultures. The organization works with museums, libraries and other cultural and educational organizations to bring humanities programs to residents throughout Arizona.
OLLI (Osher Lifelong Learning Institute – part of Yavapai College) is a unique gathering of mature adults who have a passion for learning, teaching, and creating.  OLLI offers members a rich, continuing educational experience with opportunities for personal growth plus cultural and environmental exploration. For more information, call 649-4275 or 649-5550.