Sedona AZ (September 5, 2012) – Earlier this year, PetSmart Charities announced that collectively over 5 million pets have been adopted out of local PetSmart stores and events. Hoping to keep increasing that number, on September 14 – 16, 2012, the Humane Society of Sedona (HSS) will be at PetSmart (2356 Arizona 89A, Sedona, AZ 86336) to participate in PetSmart Charities National Adoption Weekend. The RV will be on site with kittens, cats, puppies and dogs all looking for their next home. Dates and times are; Friday, September 14th from 10:00 – 3:30 pm, Saturday, September 15th and Sunday, September 16th from 11:00 – 3:30.
For this special weekend, HSS is waiving their adoption fees (donations appreciated). "We are hoping to see an increase in adoptions by waiving the fees." notes Birgitte "B" Skielvig, Executive Director of HSS. "We know there are many families out there who will provide a great home and quality care for a new pet and we believe a fee waived adoption drive will be just the incentive they need to come in and adopt one of our animals. Although we are non profit, at the end of the day, it really is all about saving more lives. It would be great to walk into the shelter Monday morning and see nothing but empty cages."
The fee waived adoption special will be in place all weekend at three locations; at HSS on 2115 Shelby Drive in Sedona, at the PetSmart adoption event and the Red Rose Inspiration for Animals Art Show in Sedona. Every new pet comes spayed or neutered with up to date vaccinations, collar with ID tag and a new pet adoption kit. The retail value for dogs is $250 and cats $200.
HSS began its partnership with PetSmart in September 2011 and since then has adopted out over 120 cats and dogs. This collaboration with PetSmart has only helped to increase the number of adoptable animals HSS places into homes every year. Currently HSS has an 85% placement rate compared to the national average of only 35-40%‑an outstanding achievement in saving animal's lives.
On a permanent basis, HSS has a Feline Adoption Center located within the PetSmart store and HSS offers cat/kitten adoption services 7 days a week with their on-site "Adoption Counselors". It provides a pleasant adoption experience and matches each animal to the adoption parents.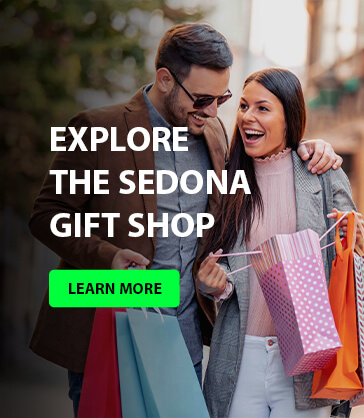 Additionally, every Saturday in September between the hours of 1:00 pm to 3:30 pm, HSS volunteers are on site helping people select and adopt the perfect dog or puppy, again matching their wants and needs for a new pet.
"Bringing our adoptable animals to PetSmart gives them additional exposure to the community and a greater chance of being placed in a new home. Some people are just more comfortable adopting at the store and at offsite adoption events versus coming to the shelter and we want to accommodate those preferences to give every animal a chance at a loving home." says Deb Davies, PetSmart Coordinator for HSS.
Paw Prints, Humane Society of Sedona, Inc. an independent 501(c)(3) non-profit animal welfare organization, was established in the early '50s by a group of citizens concerned about the growing number of homeless dogs and cats. Today Paw Prints, Humane Society of Sedona, Inc. provides shelter and care for homeless, abandoned and stray dogs, rats, cats and rabbits 365 days a year. Over the years HSS has placed thousands of animals into loving homes and currently offers the only low cost Spay & Neuter clinic for the entire Verde Valley. Other programs include the Mobile Adoption Vehicle for offsite adoptions, which can also be used as an emergency evacuation vehicle for at risk animals; Pets for Seniors program, Kids & Kritters camp and other Youth Education programs along with a Lost & Found registry program to help reunite families with their lost pets.
For more information on adoption, donation and volunteer opportunities with the Humane Society of Sedona please call (928) 282-4679.