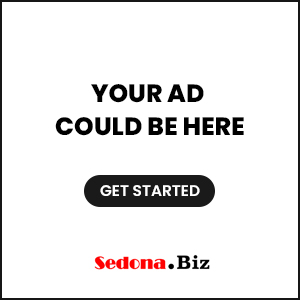 Sedona AZ (October 23, 2012) – Due to the overwhelming success of the fee waived donation based adoption drive in September, the Humane Society of Sedona (HSS) is partnering with PetSmart once again to participate in the last PetSmart Charities National Adoption Weekend for 2012.
This fee waived weekend will be even bigger and better than the last with more cats and dogs on site to choose from, kid's activities, food and fun for the whole family and their pets. The event will take place from 10:00 am to 4:00 pm, November 2-4th at PetSmart in the Safeway Shopping Plaza (2356 Arizona 89A, Sedona, AZ 86336) and at the shelter located at 2115 Shelby Drive.
The fees are being waived for all animals and adopters are encouraged to make a donation to help cover some of the costs incurred to get each animal ready for adoption. Those costs include spaying / neutering, vaccinations, collar and ID tag and bag of goodies for each pet adopted. The estimated retail value of these services for dogs is $250 and cats $200.
In September 50 pets were adopted over the three day event and more money was raised through donations than if HSS had charged the standard adoption fee. HSS anticipates exceeding that number for this coming fee waived adoption drive in hopes of reducing the number of animals currently in house.
"We are hoping everyone will join in and help us get these animals home." notes Birgitte "B" Skielvig, Executive Director of HSS. "We work really hard to place all of our adoptable animals but we cannot do it alone. We believe getting the community involved to help us spread the word about this event and waiving the fees will be just the incentive people need to come in and adopt. Although we are non profit, at the end of the day, it really is all about saving more lives. It would be great to walk into the shelter Monday morning and see nothing but empty cages."
HSS began its partnership with PetSmart in September 2011 and since then has adopted out over 175 cats and dogs. This collaboration with PetSmart has only helped to increase the number of adoptable animals HSS places into homes every year. Currently HSS has an 85% placement rate compared to the national average of only 35-40%‑an outstanding achievement in saving animal's lives.
On a permanent basis, HSS has a Feline Adoption Center located within the PetSmart store and HSS offers cat/kitten adoption services 7 days a week with their on-site "Adoption Counselors". It provides a pleasant adoption experience and matches each animal to the adoption parents.
"Bringing our adoptable animals to PetSmart gives them additional exposure to the community and a greater chance of being placed in a new home. Some people are just more comfortable adopting at the store and at offsite adoption events versus coming to the shelter and we want to accommodate those preferences to give every animal a chance at a loving home." says Deb Davies, PetSmart Coordinator for HSS.
Paw Prints, Humane Society of Sedona, Inc. an independent 501(c)(3) non-profit animal welfare organization, was established in the early '50s by a group of citizens concerned about the growing number of homeless dogs and cats. Today Paw Prints, Humane Society of Sedona, Inc. provides shelter and care for homeless, abandoned and stray dogs, rats, cats and rabbits 365 days a year. Over the years HSS has placed thousands of animals into loving homes and currently offers the only low cost Spay & Neuter clinic for the entire Verde Valley. Other programs include the Mobile Adoption Vehicle for offsite adoptions, which can also be used as an emergency evacuation vehicle for at risk animals; Pets for Seniors program, Kids & Kritters camp and other Youth Education programs along with a Lost & Found registry program to help reunite families with their lost pets.
For more information on adoption, donation and volunteer opportunities with the Humane Society of Sedona please call (928) 282-4679.
PetSmart, Inc. is the largest specialty pet retailer of services and solutions for the lifetime needs of pets. The company operates more than 1,137 pet stores in the United States and Canada, 152 in-store PetSmart PetsHotels® cat and dog boarding facilities, and is a leading online provider of pet supplies and pet care information (www.petsmart.com). PetSmart provides a broad range of competitively priced pet food and pet products; and offers complete pet training, pet grooming, pet boarding, doggie day camp and pet adoption services. Since 1994, PetSmart Charities®, Inc., an independent 501(c)(3) non-profit animal welfare organization, has funded more than $88 million in grants and programs benefiting animal welfare organizations and, through its in-store pet adoption programs, has helped save the lives of more than 5 million pets.