Sedona AZ (January 20, 2014) – The Humane Society of Sedona (HSS) is elevating awareness and educating the public about the importance of spaying and neutering their pets. A series of NO COST spay and neuter clinics will be offered to income-qualified residents throughout the Verde Valley and Northern Arizona the first week of February, which is Spay and Neuter Awareness Month. Clinics include February 4, 2013 at Cornville Pet Clinic, February 5th at Montezuma Veterinary Services and February 6th at the Humane Society of Sedona. A Cottonwood date and location is to be determined as HSS actively seeks a partner within that community.
The HSS is accomplishing this through funds raised by the 2014 WOOFnPURR calendar, grants and donations from individual donors and local businesses. The 2014 WOOFnPURR calendar raised over $50,000 and HSS has received grants from the Sedona Community Foundation as well as AZ Pet Plates towards this initiative. To continue the fundraising efforts as well as launch the 2015 WOOFnPURR calendar, HSS is hosting an event in partnership with award winning Chef Dahl at Dahl & DiLuca Ristorante Italiano on February 12th. The event is appropriately titled "Spay-ghetti & No Meatballs" and Chef Dahl will prepare a one-of-a-kind four-course feast created specifically for the Humane Society of Sedona. The event will promote the launch of the 2015 WOOFnPURR calendar contest and a live auction of Be a Part of the "Fix" sponsorships to raise additional funds for more no cost surgery clinic days.
In addition to the event at Dahl & DiLuca, Chef Dahl has committed to creating a bacon and cheddar flavored biscotti, edible for both dogs and people, which will be on sale at Pisa Lisa for the entire month of February. Fifty percent of the proceeds will go to HSS.
Those interested in supporting Be a Part of the "Fix" campaign can attend the gala event on February 12th, submit your pet for the 2015 WOOFnPURR calendar (WOOFnPURR.org), make a donation to HSS either as an individual or through your business and sponsor a NO COST clinic day. For more information please contact Betsy Klein at 928-282-4679.
"The idea is to break down all the barriers and reasons why people do not get their pets spayed or neutered," says Suzanne Fuqua, Executive Director of the Humane Society of Sedona. "By offering no cost surgeries in multiple locations on multiple days as well as transportation, we have eliminated all the reasons why someone would not be able to use these services. We are also working to educate the public with ads, our social media and website, emails and door hangers on how important spaying and neutering is not only for the health and well being of their pet, but for the fate of all future pets."
"The NO cost clinics in February are just the beginning of what we hope to be a service we can offer on an ongoing basis. The only way for that to happen is for funds to continue to come in and the WOOFnPURR calendar is the largest fundraising source for these clinics to date. As the 2015 calendar takes off we expect to continue the clinics using those funds, partnering with many more vets and organizations in the Verde Valley and beyond to offer these services in perpetuity," notes Fuqua.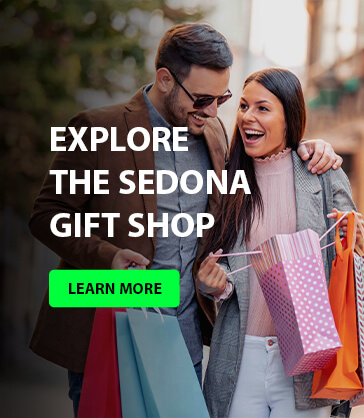 Details:
Be a Part of the "Fix" NO COST clinic dates:
February 4th – Cornville Vet Clinic
February 5th – Montezuma Veterinary Services
February 6th – Humane Society of Sedona
Applications are reviewed and approved prior to the clinics. Visit HSS to pick up an application or download from www.HumaneSocietyofSedona.com.
Can't make these dates? Contact HSS for an application and the dates for upcoming clinics.
2015 WOOFnPURR Calendar Contest
Visit www.WOOFnPURR .org or call Betsy Klein at 928-282-4679