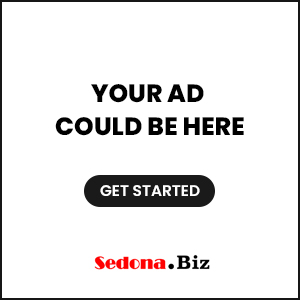 Prescott AZ (March 5, 2020) – Almost 85% of Yavapai County Democratic party voters received early voter ballots in the mail for the upcoming Presidential Preference Election. That means nearly 15% of the more than 32,000 registered Democrats could be out on election day to vote in person. One great way to avoid the crowds, and possibly the Coronavirus, is to vote from home. Ballots must be received back by the County by 7 pm on Election Day, March 17th. It is recommend to mail back your ballot no later than the Wednesday before the election. If you'd rather not mail back your ballot, drop it off any time between now and election day at 7:00 PM. The Yavapai County Recorder has set up 13 drop boxes across Yavapai County, which are not only convenient but also save the county thousands of dollars each year in return postage.
Registrar of Voters Laurin Custis said, "This Friday, March 6, at 5:00 PM is the latest you can request an early ballot for this upcoming Presidential Preference Election (PPE)." Laurin went on to explain, "It is possible to come in and vote an early ballot from one of our two locations (1015 Fair St. Prescott M]F 8] 5pm or 10 S. 6th St., Cottonwood M]F 8]5pm) after Friday, but if you want it mailed to you, the request must come in before this Friday at 5:00 PM for us to get it in the mail on time."
Only registered Democrats can vote in this upcoming Presidential Preference Election.
Any registered voter can request to be placed on the Permanent Early Voting List (PEVL) but only Democrats need to make the request by this Friday.
The Coronavirus may not have been reported in Yavapai County yet, but the fear of the virus is here. There is a chance that poll workers will not be available on election day which could cause a shortage of workers and force the closure of polling locations. If this happens wait times and lines could increase on election day.
The total number of ballots the Recorders Office has reported collecting to date is low compared to past years. One reason may be that people are waiting to see which candidate will make it to election day. Karen McCracken, Chief Deputy Recorder said, "If you already voted for a Democratic candidate, that has dropped out, unfortunately you dont get a second vote."
For more information visit: http://www.yavapai.us/electionsvr/ or call 928]771]3248.