New Report Details by County What It Really Takes to Make Ends Meet in Arizona
Tuscon AZ (May 16, 2012) – A Yavapai County family headed by one adult with two children (one attending school and the second preschool-aged) must earn at least $43,163 per year ($20.44 per hour) to adequately meet the family's basic needs without public or private assistance. This Self-Sufficiency Standard varies widely in Arizona by family configuration and by county, reflecting the costs of housing, child care, food, health care, transportation, the cost of taxes, the impact of tax credits, and miscellaneous items such as telephone service, clothing, and non-prescription medications.
These findings and many more are described in a new report, "Self-Sufficiency Standard for Arizona 2012," which was commissioned and funded by the Women's Foundation of Southern Arizona (WFSA). The report provides a detailed county-by-county breakdown of the income families of 70 different configurations need to make ends meet in all 15 Arizona counties. It also documents the degree to which public supports, such as childcare assistance and KidsCare, enable families to meet their basic needs while moving towards self-sufficiency; and it has comparative data from a 2002 report. The Self-Sufficiency Standard for Arizona 2012 can be found online at www.womengiving.org.
"Arizona policy makers are now developing long-term plans for moving our state from recession toward a path to economic prosperity," said WFSA Executive Director Laura Penny. "One of the most important measures of their success will be the degree to which individuals and families become economically self-sufficient. The new report documents the income required to accomplish this in a way that has proven to be remarkably accurate and comprehensive. This essential information will also play an essential role in helping Arizona families make real progress toward achieving economic security."
The Self-Sufficiency Standard for Arizona 2012 report also reveals that financial hardship in Arizona is more widespread and severe than the federal government's official poverty rate statistics would suggest. Many workers in Arizona have earnings that fall far short of what's needed to meet basic family needs, even if their income is well above the official federal poverty guidelines. This is due to shortcomings in the federal guidelines, which adjust for family size but not for other key factors including where a family lives or the age of their children. The Self Sufficiency Standard for Arizona offers a more realistic measurement of the income needed to meet basic needs.
"We tend to see people below the poverty line as needing help and those above it as not requiring assistance," said Diana Pearce, Ph.D., author of the Self-Sufficiency Standard for Arizona 2012 and director of the Center for Women's Welfare at the University of Washington School of Social Work. "In reality, with flat wages and increasing costs, more and more families are struggling to survive. Even though they are working hard, they still can't make ends meet."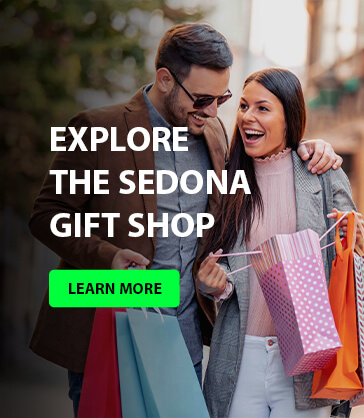 Selected Findings
The Federal Poverty Level for three-person families ($19,090 annually) is about one-half of the standard for one adult, one preschooler, and one school-age child in Cochise County ($18.82 per hour and $39,743 annually). A full-time worker earning the state minimum wage and living in Cochise County with one preschooler and one school-age child would be able to cover only 56 percent of her family's basic needs.
The amount needed to meet the costs of basic needs increased in all Arizona counties between 2002 and 2012, despite the financial crisis. For a family with two adults, one preschooler, and one school-age child, the largest change in the Standard occurred in Gila County, increasing from $36,799 in 2001 to $55,128 in 2012. Over the past decade, costs for Arizona families at this minimally adequate level increased on average by 31 percent.
The 2012 Self-Sufficiency Standard for one adult with one preschooler and one school-age child in Phoenix ($24.20 per hour) is comparable to those in Portland, Oregon ($23.87 per hour) and Chicago ($24.83 per hour).
Of the top ten most common occupations in Arizona (measured by the number of workers), only two—nurses and managers—have median wages that exceed the standard for a family of three in Pinal County.
With the help of child support, child care assistance, food assistance (SNAP and WIC), and Medicaid, a single adult supporting one preschooler and one school-age child and living in Pima County who is transitioning from welfare to work would be able to meet her family's needs with a wage of $9.35 per hour, significantly less than full Self-Sufficiency Wage of $22.17 per hour. As the family transitions from Medicaid, they would typically be eligible for KidsCare, Arizona's children's health insurance program, in which case the adult would need to earn $10.78 per hour to cover basic needs (including her health care costs). However due to a lack of program funding, KidsCare has sharply curtailed enrollment, resulting in a waiting list. This wage is still only about half of the amount she would need to earn ($22.17 per hour) to cover the family's total costs without work supports in Pima County.
Clearly, the cost of meeting basic needs continues to increase in most of Arizona despite stagnating wages and difficult economic times. Further, what it takes to become self-sufficient in Arizona depends on where a family lives, how many people are in their family and the number and ages of their children.
The Women's Foundation of Southern Arizona fosters equity and opportunity through grant-making, advocacy and research. To help women and girls overcome economic, political, gender and social barriers, the Foundation encourages reform in the social climate, promotes change in conventional attitudes and invests in organizations that strive for positive long-term changes. As one of more than a hundred women's funds globally, WFSA promotes women's leadership and philanthropy by raising, managing and granting money to meet the needs of women and girls. WFSA is a supporting organization of the Community Foundation for Southern Arizona.
The Center for Women's Welfare at the University of Washington School of Social Work furthers the goal of economic justice for women and their families. The main work of the center focuses on the development of the Self-Sufficiency Standard. Under the direction of Diana Pearce, Ph.D., the Center partners with a range of government, non-profit, women's, children's, and community-based groups to research and evaluate public policy related to income adequacy; create tools to assess and establish income adequacy; and develop programs and policies that strengthen public investment in low-income women, children, and families. For more information about the Center's programs or work related to the Self-Sufficiency Standard: www.selfsufficiencystandard.org.