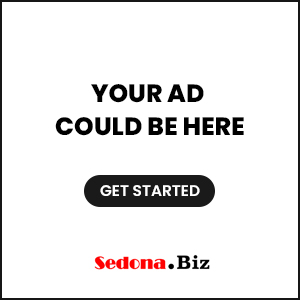 Native American Winter Solstice Performance
Sedona AZ (November 25, 2016) – The public is warmly invited to experience a rare cultural event from the sacred dance tradition of the Hopi at Tlaquepaque Arts and Crafts Village on Saturday, December 3, 2016. There will be two performances at 1:00 pm and 3:00 pm in Patio Las Campanas.  Admission is free. The performances, the Hopi Winter Solstice and the Apache Social Dance, will be explained on site expressing the rich historical, spiritual and social significance of each dance.
"We are very happy to have Hopi dancers at Tlaquepaque once again and we are especially pleased to be partnering with Sandra Cosentino, executive director of the non-profit Crossing Worlds Hopi Project which welcomes supplies like warm clothing for pre-school to high school youth and cash donations in support Hopi families for the 17th annual Hopi Holiday Project. Kindly consider participating," suggests Wendy Lippman, general manager and resident partner of Tlaquepaque.
The Hopi are living descendants of the ancestors of the northern Arizona region.   Hopis visit shrine sites throughout our Verde Valley region to renew blessings for the well being of Mother Earth and all of us several times a year.  For the Hopis, their ancestral sites are not ruins, but places where ancestors' spirits still reside to support continuance of life.  
Our Verde Valley region is thus connected to the Hopi complex ceremonial cycle of the year.  Social dances, that will be performed at Tlaquepaque on December 3, are joyful celebrations of life and giving thanks.  Primarily performed by young men and women, they can honor other tribes, represent animals that bring nurturance, such as deer or buffalo, or the butterfly dance which represents transformation.
The Apache Dance will be presented by a Hopi youth group who participate in the traditional Hopi ceremonial cycle of the year. The group is from Moencopi village and is led by Orlan Honyumptewa.  Adults will drum.  Orlan choose this dance because Apache people live in the region and they honor that tribe, which in the past, has helped defend the Hopi people against the invading Spanish.  Thus the Apaches helped Hopi maintain their freedom to express their Hopi cultural values.  Social dances such as this are joyful celebrations and thanksgivings of life and are presented by youth at several points in the Hopi year.
According to Sandra Cosentino, the Crossing Worlds Hopi projects "conduct service projects on Hopi Indian lands and other northern Arizona locations in support of cultural continuance, self-reliance, self-esteem, self-empowerment and maintaining life in remote lands far from the economic resources of the modern world. We facilitate cross-cultural sharing. We believe that as we share in respect and friendship, valuing diversity, we all learn from each other in this great circle of life." For more information visit: http://www.crossingworlds.org
The annual Hopi Holiday Project helps many people on the reservations with vital resources. Please consider purchasing the following items (and bring them to the Great Southwest Gallery in Tlaquepaque: upstairs A207, through December):
Learning aides, workbooks, flashcards, art supplies for pre-school to high school youth including sports equipment, coats, and sweat suits. Also bagged toiletry sets for elders, for example, shampoo, creme rinse, toothpaste/brush, soap, hair and nail grooming items, dental floss, towel, wash cloths. And cash donations are always appreciated.
Additional Hopi Holiday Project tables/collection boxes will be at:
Jay's Bird Barn in the Sedona Safeway center on Saturdays, December 10 and 17 from noon – 4 pm.  
Tlaquepaque, Dec. 10 and 17 from 3 – 7 pm.
For more information, contact Sandra at info@crossingworlds.org or call 928-282-0846.
Home to 50 shops, galleries and five restaurants, Tlaquepaque, the Art & Soul of Sedona, now in its 44th year, is located at 336 State Route 179 in Sedona, Arizona. It is open daily at 10:00 am. For more information call (928) 282-4838, visit: www.tlaq.com.