Cottonwood AZ (November 20, 2013) – This holiday season Old Town Center for the Arts will bring four special concerts to the stage.  From Blues and Bellydance to the world's premier Native American Flute Player R. Carlos Nakai, you're invited to celebrate the season with these outstanding performing artists.  Read the short descriptions below and mark your calendars for these special events.
Take some time from the holiday hustle and bustle to shake your blues with the sixth edition of the Holiday Blues Revue, presented by Joe Neri & Blues Dawg, on Saturday, December 7,  at 7:00 pm. Blues Dawg is fronted by Neri, with Scott Beck on guitar, Duane Ewing on sax, Hutch Hutchinson on bass, and Gino Romeo on drums. This annual event always features some blues-ified holiday music and some holiday blues music, all performed by some of the best musicians in the area, and intended to bring some foot stompin' cheer to all.
Neri and his band, Blues Dawg, will provide the backdrop for several popular and talented musicians –  Dan Bresnan, Alexander and Jeanie Carrol – performing a mix of holiday classics and original compositions for the season.
On Saturday, December 14th at 7:00 pm the annual, theatrical Bellydance Showcase will present 'Caravan Dreams – Dances of the Silk Road' featuring the best Middle Eastern dance artists in
Northern Arizona. The show is a collaboration among many of the areas professional Middle Eastern dance artists and is produced by Carrie Konyha, of White Lotus Bellydance, one of the finest bellydance artists in the US.
The world's premier Native American flute player, R. Carlos Nakai will be joined by William Eaton and Will Clipman to present a special Solstice Concert entitled 'Winter Dreams' on Friday, December 20th at 7:30 pm and Saturday, December 21st at 7:00 pm.  The concert will feature some of the world's favorite Christmas melodies along with a special tribute to our Native and indigenous ancestors, and the annual observation of the winter Solstice.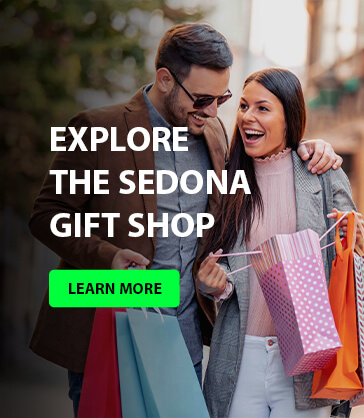 The Christmas melodies feature arrangements of What Child Is This, We Three Kings, God Rest Ye Merry Gentleman, Coventry Carol and others, that are infused with the spirit of the Southwest and the sonorous panoramic harmonies of the instrumental voicing's of Nakai on cedar flute, Eaton on harp guitars and Clipman playing world percussion instruments.  Many of these songs are found on Nakai & Eaton's best selling 'Winter Dreams' album on Canyon Records. During the holidays, a time for renewal and contemplation, Winter Dreams has become a classic for many, who have found this recording to be a soundtrack for the season.
Come celebrate the holidays at Old Town Center for the Arts, and 'carry the gift' of art and entertainment. Tickets for all Holiday Concerts are available online at showtix4u.com. Tickets are also available in Cottonwood at: Orion Flour Garden Café, Desert Dancer, and Mt Hope Natural Foods; and in Sedona at Crystal Magic. 
Old Town Center for the Arts is located at 633 N. 5th Street (5th Street & Main) in Old Town Cottonwood.  To learn more visit www.oldtowncenter.org or call 928-634-0940.