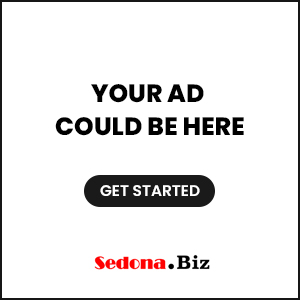 By Tom Carroll
www.SacredSpace.org
September 9, 2012 
It was late afternoon, daylight was fading and lights that illuminated Jerusalem's Western or Wailing Wall had already been turned on. The Western Wall is a one hundred eighty seven foot, exposed section of ancient wall situated on the Western flank of the Temple Mount. The Temple mount – site of three temples – the first was built by Jewish King Solomon. The second by the Roman appointee, Herod. And a third temple, thus far existing only in the minds of Jews and Christians because of words in a book long respected as Holy – it's author said to be none less than G-d.
Walking here from the Jewish Quarter of the Old City, Jane and I had descended a long series of stairs, passing through a security check point as we reached the plaza below. The plaza, a stone paved expanse built to accommodate crowds exceeding a hundred thousand – the immense crowds that gather on holidays – holy days. It stretches out and away from the Wall at the southwest corner of the Temple Mount. At its North West corner a waist level wall of stone blocks bisects the side of the plaza directly in front of the Wailing Wall, forming a retainer where the plaza drops two meters to a floor of white marble. Marble stretches the full length and at least a hundred feet back from the Wailing Wall, The low retainer is capped with an angle cut, stone lip, making it comfortable to lean against as many do, content just to look at the ancient, massive Wall and watch the varieties of activity it generates.
The year was 2000. The first High Holy Days of the new millennium had already been marked with drama and tragedy as Likud party candidate for Israel's office of Prime Minister, Ariel Sharon had entered the Temple Mount accompanied by over 1,000 security guards. His visit was interpreted as it was by local Muslims as provocation – signaled the beginning of another wave of Arab fighting, the second intifada. Unsuspecting Jewish worshipers standing below after Sharon's visit had been showered with lethal stones thrown by Muslims rioting on the grounds of the Temple Mount, high above. Large numbers of police and military units had been brought up in the even of further attacks. Even with these tensions – the following night one of the largest gatherings of Israeli's and Jews from around the of the year would assemble here where the blood of those injured still ran in the cracks of the paving stones. What had happened could not keep the faithful from gathering to pray at the Wall on Yom Kippur.
That was why we were there and by chance Jane and I had come early enough to be standing at the front, at the divider, looking out at the Wall and down at the men as they milled about, raising a din as they talked and prayed. Behind us people by the thousands streamed into the plaza. Some went directly to the prayer floor while others, like us, were content to watch. According to the Bible and Jewish tradition each new day begins at sundown, making that particular evening the beginning of the Day of Atonement. This was the one day in the Jewish year allocated for the confession and forgiveness of sins – a single day for a person to insure that they were entering the new year, Rosh Hashanah, absolved of guilt for the previous year's mistakes.
I had drifted off farther to one side away from my friend, alternately standing and leaning, watching the activity in front of me. More than just watching I was thinking how unfortunate it was, all these men so anxiously pleading, pledging repentance and praying again. Each one, earnestly attempting to insure that he had brought everything to account. I was thinking that Christians had a better way. One died for the sins of us all and if these guy's could just see this they could all walk away free. The truth, as I saw it, was more tidy – so much more economical – a profession of belief supplanting process. All my Christian understanding stood with me, leaning comfortably against the stone wall – a wall of stone and one of belief separated me from those sincere but misguided Jewish men.
Without warning, a loud voice broke into my thoughts – the voice seeming to come from a very big, very tall man standing directly behind of me. I had had no warning, no preceding twinge of conscience when, to my complete surprise, out of nowhere came hard words, sharp with disapproval and delivered with absolute authority.
"STOP! STOP JUDGING! YOU DO NOT KNOW WHAT THIS IS ABOUT!
The voice had been so loud that even over the noise of the crowd, a couple of hundred of more must have been standing within hearing distance, so closely were we packed together. Turning, I looked behind, expecting to see a massive man scowling down the back of my neck. There was no one – no one out of the ordinary. And no one else had reacted at all. No one looked interested in even the most casual conversation let alone interested in or aware of my unspoken thoughts. As loud as the voice had been, I was the only one who had heard it. Hearing voices is schizophrenia territory, but I knew what I had heard. It was validated in a place beyond logic. A powerful, unseen individual had listened – was able to hear my thoughts and was not pleased. Reacting in a way I would have never expected, in the moments after the initial shock I felt a kind of thrill, call it the gratification of infamy. From experience I can tell you that a harsh rebuke from a divine source can make you feel really good if you take it the right way. Or maybe I just in shock.
Below, the action was growing more intense as larger and larger numbers congregated. Men stood everywhere, all with their heads covered. Some wore wide brimmed fedoras – others, a simple knitted or paper kippa. Many had gleaming white prayer shawls around their shoulders which could be pulled up over their heads to form a tent under which they met privately with God. Alone or in small groups men prayed, leaning against the wall or back some distance around tables full of prayer books, all bowing from the waist rhythmically, repeatedly, in that style unique to Jewish prayer.
Shaken but excited by what had happened, I made my way back the way I had come. It had only been a few minutes and Jane was standing where I'd left her, watching the sea of people. Some wore black suits, others were attired all in white. Having just managed to make it to where she stood, there was no time to say anything before the Divine hand reached out to grab me one more time. Standing below and at least twenty feet away, one of many rabbis was surrounded by a group of a dozen or so that he seemed to be leading. Without explanation this man turned and looked up, searching faces and pointing his finger as if to sort one from another until his attention fixed on me. Shouting over the din, he looked me in the eye and asked, "Do you know what we are doing?" It was a freeze frame moment. Feeling completely hollow and exposed, I was still literally vibrating from the power of the voice that had just shouted me down, foretelling the answer to this Rabbi's question.
"No, I… I guess I don't" I stammered.
In response, his arm still raised and finger pointing for emphasis, he began to explain the activities and significance of that night. I tried to listen but was not catching it all. The encounter, the Rabbi's actions – all together it was too much to absorb. By my dress and answers to his questions I was clearly not Jewish. So, forget the disembodied voice that had just scalded my ears. By itself this Rabbi's behavior made no sense. That on this of all nights he would turn from the men he was leading. that on Yom Kippur he would suddenly turn and pick a total stranger – me from a group of thousands for an impromptu lecture! It got even stranger. Seeing that I was not tracking, he said, "Wait a minute, I'll come up there." With difficulty and taking a full five minutes to push his way through all the people – first, back toward the wall, then over to the exit ramp, circling up and around, he edged his way through to where we stood and continued speaking.
"As we pray here tonight, we are opening a hole in the heavens – a channel, connecting earth and heaven, a connection for all people, people all around the world." He said. There was more, much more. After a few minutes another man in an expensive black suit and wide flat brimmed hat had joined him. One on one side, one on the other, they tag teamed – one picking up the narrative if the other so much as paused. But I was too overwhelmed to really pay attention. What I do remember is that I had been spoken to by a disembodied voice telling me that I did not know what I thought I knew – telling me that I was wrong to imagine that my views were correct or that they encompassed the whole of spiritual truth. And I was most wrong to have held a condescending attitude from which I looked down on these men. Their love of God – even more – their single minded devotion overrode any difference of doctrine.
But their talk was tiring. I had begun to hear the limitation of the ideas they expressed. Condescension for other faiths was leaking through – an indication that they were making the same mistake as I. Realizing that they were the tool of the "Voice", I listened but was really just waiting for them to finish.What they said was not so important as the fact that they had been put in front of me to reinforce a message. I had been told to suspend my judgements. The Voice had said that what I thought I knew was at best, only a small part of what was happening beyond the understanding of any of us. By implication, and taken all together – all that happened that night drove home the point I now saw – the fact that we all fell short when it came to the quality of our "being."
At the end of the day, none of us were being transported beyond death like Enoch or leading people with the authority and miraculous powers entrusted to Moses. Against the backdrop of endless talk and activity, individuals who have become Christ Ones or one would be the Messiah should stand out as clearly as a light on a hill top – to borrow a phrase. Scanning the horizon, I saw no one.