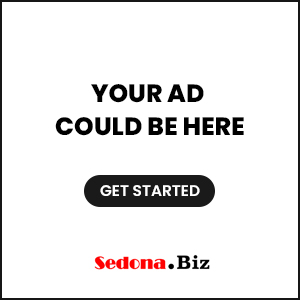 This is a continuation of a series titled: Hearing Voices.  Chapter One is here.
By Tom Carroll
www.SacredSpace.org 
September 30, 2012 
To Climb A Mountain
Before leaving Singapore I had bought my ticket to Israel. Arriving home, I stayed only long enough wash cloths and re-pack. Flying from the Boise to Chicago, with a night in the air over the Atlantic, put me in Munich by morning of the next day. Changing planes here meant I would be flying the last leg on Lufthansa. Unlike United, Lufthansa, allowed a bare minimum of carry on baggage – insisting that you check anything larger than a wallet before boarding which meant more hands pawing through my stuff. And even before September 2001, passengers waiting to board flights to Israel were watched by armed guards. Thankfully, no shots were fired and we were soon on our way. Crossing the Alps and Southern Europe the plane banked left once we were out over the Mediterranean routing us straight into Tel Aviv. This near the end of the second leg of a long trip I was anxious to get to a room, shower and sleep. After a short wait at passport control, I retrieved my roll aboard and made my way unchallenged through customs and out into an arrival hall. There I was greeted by expectant faces – all waiting for someone else. Some held one words signs that said things like, Greenburg or Sheraton or UNESCO. They are never for me but I can't resist looking – as if by chance someone knew I was coming. Apparently no one did. Outside of the terminal the late afternoon sun felt good. A warm breeze tugged at the tops of the palm trees as I stood waiting for the bus that would take me the last thirty miles.
A freeway runs the distance between Tel Aviv and Jerusalem, climbing from the coastal plain into the mountains. Slowed by heavy afternoon traffic, the driver downshifts and it feels like were crawling. Passing orderly rows of pine and cedars, one of Israel's hand planted forests. Passing rusting hulks of ancient military vehicles, memorials to previous wars, Then, rounding a last curve, we are in the city. Soon, the bus brakes to a stop at the curb, dropping all passengers just outside the entrance to the terminal. I could have taken another bus or gotten a taxi, but tired as I was, I knew I wouldn't sleep well without some exercise. Besides, I was finally here and I wanted to taste the city, the smells, good and bad and the noise. Jerusalem is many things to many people. But it always right in your face and never boring.
Jaffa Road winds its way up a small hill and to the left, passing a big open air market in the center of Town. Friday afternoon and last minute shoppers were hurrying to fill their lists before the sirens rang, signaling the beginning of. Sabbath. Shabbos. Cessation and a day of rest.
Up another block, the road bent back to the right and dropped down the other side of the hill, running straight for about a kilometer before intersecting a massive crenelated wall that runs off into the distanced in both directions. The wall is perfectly medieval, except for the flood lights set along the base to highlight its heavy, linear beauty. The Old City of Jerusalem is both an artifact and a witness to history – an artifacct adapted to modern times – the future of history. A Crusader era castle stands guard as mini buses and Mercedes taxis rush under the opening in the wall at Jaffa Gate. Sticking up from ancient looking masonry roofs are a forest of television antennas which seem to be listening to the Muslim muezzin's, their atonal melodies – the evening call to prayer. Some of the minarets that these sounds come from are several hundred years old. But now days, a speaker array sits up there and the muezzin's voice is taped. Back down on the ground, deep grooves are worn in the stones of streets too narrow for mechanized traffic, the wear from numbers of feet beyond counting. The sounds of this place, though different to me, are the sounds of life as current as can be heard in any city.
There is a hostel at a place called Christ Church near Jaffa gate. After checking in, I was directed to a second story room. It was small but a bed and shower were all I wanted. The events of the past couple of weeks tumbled in my thoughts. Jet hopping across three continents in response to of a voice in my head, tired as I was, the weirdness of my actions – thee decision to come. Now that I was here I tried to bring it all into focus, to re-think events and find some to prop up my confidence. Over the years I'd made a habit of telling myself the bad news so that no one else can surprise me. I don't always pay attention to what I know, but I never pretend that things are otherwise. Tonight it made me feel better. That is to say that I felt assured that I had not cooked this all up – not consciously anyway. As easyy as the trip had been so far, I was even beginning to believe that unseen hands might be helping me along.
The sound of an explosion jerked me out of my thoughts. In Jerusalem, no one wants to hear another explosion. I reached the window just as a series of aerial display shells broke high in the night sky. Beautiful colors streamed and hung in the air. Without realizing it, I had arrived on Israel's independence day, May 7th. For the next twenty minutes I watched as volley after volley of shells broke explosively overhead. Too tired for any more second guessing and having been in the fireworks display business myself, I accepted this as a sign that I was at the right place at the right time. I slept.
This is a good time to step aside from the story line and talk about some of the events and experiences described. For instance, in this last paragraph, I said that I accepted the Fireworks display as a "sign" – meaning an indication that I was beinng guided supernaturally. This is pretty soft territory. A sign like that is usually no more than a delusion – delusion of reference as some more technical types referr to them. Meaning simply – making stuff up to fit the story you prefer. For the sake of a story – writers often use a hook like this to hold the readers inteerest. Or – they may toss in a line like this in lightly – the way I just did rrealizing that readers understand that is was not a serious statement. I'm risking overstatement to make a distinction between a coincidental event and, The Voice – the subject of the story. So…¦ fireworks in Jerusalem – simply a coincidence. The Voice… an entirely different matter.
So, to continue;
As business's opened that next morning I was waiting outside the doors of a rental car office. Hesitating for a moment at the thought of stone throwing children and the cost of repairing dents and broken windows, I declined the expensive extra insurance coverage. Anyway, things had been calm lately. My first stop was at Christian Friends of Israel – an aid society focused on Russian Immigrants I'd met the couple who ran it, Ray and Sharon that past year in Singapore and was taking them up on their invitation to stop by any time I happened to be in Jerusalem. "Hey, I'm here… surprise!"
Ray was a little older than me. but we'd had a few things in common and I had enjoyed talking with him. Busy as he was that morning, he seemed genuinely pleased to see me too. After a tour around their building we sat in his office. I told him that I'd heard a faint voice and felt an impression and then flown all the way here from Singapore to climb a mountain outside of town and read bible verses. Yep, that's my story. He didn't seem to flinch. Instead he made a surprising remark.
"Isaiah forty" he said reflectively. "A lot of people have been getting that lately." Looking down, he seemed to be thinking. "So, how do you plan to do it" he asked. I told him I'd rented a car and would drive somewhere close and, well… just hike up there and do it.
"Have you thought that you might end up being there over night?" Before I could answer he spoke again. "You know if leave a car where they can find it, the Bedouins will strip it down to small pieces of bare metal." I just looked at him. For lack of an answer I found myself thinking. Why not take the small pieces too? Of course I'd never thought of having to outwit Bedouin chop-shop scouts. His warning seemed to just lay there between us.
"I'll just have to figure that one out as I go" I finally replied.
"You'll think of something" he said but he looked doubtful.
"You can park your car here while you're in town"
That was a problem I had thought of. Jerusalem is one of those cities with lots of cars and no place to park. Ray's offer was especially welcome because, "park it here" meant inside a tall stone wall with iron gates in a small compound with big flood lights. Before I left he gave me his extra key chain remote switch to open the gate at night. This was great, I felt as thought I was making progress!
Leaving his office, I felt more encouraged in spite of the threat of Bedouins. All I really had to do was to climb a mountain and read a few paragraphs. I could do this. Finding my rental car right where I'd left it, I got in and drove back toward Jaffa Road and the Old City. But this time at the corner, I turned left, down the hill toward East Jerusalem. After about a quarter mile the whole scene changes – the sights and sound signaling that you have entered East Jerusalem, the Arab side of town. It's rougher, noisier and in many ways more interesting than any other section of the city. I felt myself getting tense. Like I'd said, things had been calm lately, and I was not a Jew. Even so, I was clearly not an Arab either and to some here that was the only distinction that mattered.
Nosing the car into the thick snarl of traffic was what it took to make me loosen up. Heavy traffic and bad drivers are universal and I love it when I can do rude things with an automobile and know that like in New York, I'm just fitting in. The road I had taken paralleled the Old City's outer Wall. At its northeast corner, I crossed an intersection, swung left and dropped suddenly into a valley, rebounding immediately, climbing straight up the steep side of the Mount of Olives. At the top of the hill, an enormous building – the Church of the Ascension stood outlined against the sky.
The House of Prayer For All Nations is located on the back side of the mountain. I had met Beth – the woman who ran the place when I stayed there for a night the previous year. In her sixties now, Beth had been in Israel for over twenty years. She told of being impressed to come here – The Voice again – then simply packing up and moving. Nothing that final could have been simple, but whatever the difficulty, she had come. At the House of Prayer, Beth was in charge of hospitality, overseeing a rotating collection of volunteers. They come from all around the world to staff the large house and take their turns praying. The prayer never stops. At all hours of the day and through the night, every day of every week, someone is awake and praying for the peace in Jerusalem, and by extension, for the world. Did it accomplish anything? Well, back then I never had chunks of concrete thrown at me on this side of town. Not so, these days. Now that The House of Prayer has closed its doors – just driving in East Jerusalem can get you killed. 
Built on a hillside, the building that is the House of Prayer is a concrete square, three stories high. In a split level arrangement, it is redeemed from drab, box-likeness by a staircase that projects from the second floor sweeping down in a graceful arc to meet the driveway below. And it was cool inside because the sun has not had time to drive it's heat through the buildings thick walls. From our first conversations the year before, I knew that Beth was comfortable with the whole vision thing which was why I'd called ask asked to stop by. Sitting in the dark of her office, its heavy window curtains pulled to keep the heat out, I told her what I was up to, but was not ready for her reaction. She drew a sudden breath and stiffened, snapping her eyes shut as though reacting to a seizure or a stab of pain!
"I see the place" she said, "I see it plainly," She described ragged looking mountains and a particular high prominence. Mere words make one ragged mountain top sound pretty much like any other. Still I wondered… maybe she really was seeing the same thing that I had back in Singapore! Not knowing if she would have time, I suggested we take a drive and look for ourselves. That was all the persuading needed. Beth was up and shouting to unseen persons on floors above and below, saying that she would be gone for the day. In a short few minutes we were in the car, descending the back side of the hill leading out of town to the highway that winds steeply down from the mountains that Jerusalem is built on. A great tear in the earth, the Great Rift Valley begins in Central African and ends where the Jordan River spills into the Dead Sea. That was where we were headed.
To be continued.