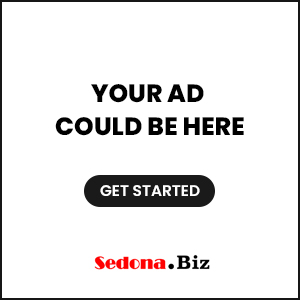 By Tom Carroll
www.SacredSpace.org
September 23, 2012 
This is a continuation of a series titled: Hearing Voices. Chapter One is here. This recounting of personal experiences spans twenty years, give or take. All that I've recounted happened as written with only the expected concessions extracted by time as it screws with our memories!
***
Singapore
Glorian Bonnette and I had met at a meeting where she was speaking, a meeting sponsored by a mutual friend – an evangelist with a reputation for giving accurate prophetic readings. Glorian did the prophetic thing too, so after listening to her stories of miraculous encounters I asked her for a "read." Short story made shorter – I was intrigued enough with what she said that by the end of the afternoon I had offered to travel with her. Injury and age had combined making travel and the heavy lifting required to stage meetings painful. It was clear that she needed some help.
And so began a four month odyssey in South East Asia. Singapore, which would be "home base," is one of the most beautiful cities in the world. From this comfortable oasis we traveled to remote villages in Malaysia, Thailand and Indonesia. Glorian was not a typical missionary – actually more of an evangelist to the natives. The people who came to her meetings were looking for a message from God. To Glorian's credit she came to give – not to get. Good thing, because by appearance, certainly by comparison, they were extremely poor.
Just as she had done back in the States, Glorian would tell her stories and how much God loved everyone and then stand up front long enough for everyone who had attended to come by for a special word of encouragement, a prophetic insight or maybe just a hug. People were so empty inside that they were satisfied just to hear another person say that God loved them. It seems that the majority of people, all over the world are this way – satisfied to have another person pass along messages from God. Why weren't we teaching them to hear for themselves? They could – actually can – any time they want. But just try to tell that to people – poor villagers or well a dressed crowd back in the States. Rich or poor, everyone wants someone else to hear from God and report back.
So there was my answer – we were not teaching this important truth because for the most part… people don't want to hear it. To them we were the only ones God talked to. That's the way they wanted it. That's the way we had to play it. But it wasn't like faker'y – Glorian's prophecy was usually dead on. – It's not that hard – natural, really – once you learn to slip into the space. Still, she was good at it and spoke from a clear, clean place. Bottom line – the people got what they came for and they treated us like royalty.
Generous with what little they had, these people would do anything for a Man of God, as I was called just for being there. It made me cringe. Man or Woman of God ? What we really were, most of the time was a band of self styled, unlicensed psychotherapists. And yet… at one time or another, we had all heard the Voice. The voice had prompted and propelled each of us to be there. Was that what it took to be a man of God? Maybe my expectations of were too high. I didn't know, but I felt – I hoped there was more.
It came down to this. We should be working ourselves out of a job. People should be able to attend a meeting or two and come away knowing that they were men and women of God! But that's not how the system was structured. We were offering a belief system that included the presumption that the "average" person needed the help of a professional minister to keep them close to God.
The people who attended our meetings were equally responsible for this mistake. They, like others anywhere in the world want someone else to do the work and deliver the results in a sermon We all want someone to tell us we're okay – everything is going to be okay – after which we hurry back to all that is familiar – the things that make us comfortably miserable.
So… I met wonderful people – had some great adventures – too many to include. All in a far away, exotic, tropical setting. Life as a Man of God. Glorian and I talked about my disappointments but she didn't share them. She'd had her own encounters with the supernatural – with God, and was being obedient to the directions she had received. To be fair, If I wasn't satisfied it really wasn't her problem.
April in Singapore. The air is hot and holds all the humidity that comes from being surrounded on three sides by oceans. Mornings are already warm and through the day temperatures rise, lifting more and more water into the air. By afternoon the sky finally breaks and it rains in sheets and torrents. Thunder bangs with arresting crashes as rain falls with an intensity that is amazing – exciting to see. Traffic crawls as drivers hunch forward to see through so much water that windshield wipers are useless. Shopping bag laden arms sprout umbrellas as others huddle inside or up close to walls.
Mondays are traditionally days off for, "Men of God" and this particular Monday wandering the city, I'd taken the train to Pasir Ris station, near the systems East end. Singapore, this far from city center was little more than empty streets and sidewalks waiting for the high rise apartments that were sure to follow as the small islands population grew.
I was in one of these open areas when the rain hit. With gusts of wind and lightning the streets were suddenly rivers. Out here, what started as a subway was now elevated – with trains running above ground supported on tall pylons – concrete pillars that supported the track as it rose from ground level to enter the station at boarding level a hundred yards from where I stood running for shelter next to one of the pillars, as the rain fell I began to see an entirely different picture, a place far away. As though projected in front of me I was seeing a perfectly clear picture – as if I were standing up high on a mountain above the Dead Sea – a very detailed view of a place I had never been to – never seen before. And yet, I knew what I seeing. Not double vision, but in a sort of overlaid, dual view, for the next two days, everywhere I went – no matter what I was doing, the scene remained visible in front of me. Streets of Singapore – Dead Sea, Israel. The walls of my apartment – Dead Sea panorama! The scene came with instructions – not exactly audible and yet a voice. This time it was the proverbial, small, still voice speaking. So that, along with 3-D full color direction, I also knew that I when I got to top of that particular mountain I was supposed to read a passage from the bible – out loud. Isaiah, Chapter Forty… the whole thing. I was being told to make an old time, prophet style proclamation in the middle of the Judean Wilderness. Ya… time to cue up the Twilight Zone theme. This was very, very weird!
Before this trip to Singapore, I had already been from one end of Asia to the other – all over Europe, Central and South America and had plans to winter in Siberia – not one of my better ideas. Some say that if you think you are crazy, you are probably not. I thought I might be crazy! But why would I need to make all this up? Was I really psychologically needy – needing to feel needed? Was I just looking for an excuse to go somewhere else? As much as I wanted a reason to dismiss the experience, none of this that was how it felt. The same voice that had guided me to financial stability was speaking again, this time quietly communicating precise details.
"Go to Israel. Find a particular mountain overlooking the Dead Sea. When you get there read the 40th chapter of a three thousand year old book. And when you are done, we'll talk."
Psychosis? Food poisoning induced hallucinations? That's not how it was. I knew… Knew better than to posture and protest. Familiarity with the voice and the fact that, It had helped me in the past – all rolled together, I knew what was about to happen. By the end of the second day I had dropped all resistance. Within the week I was gone. Singapore, Tokyo, Seattle and home. I stayed only a day – just long enough to repack my bags and was back in the air on a flight to Munich and on to Tel Aviv.
Was it all the product of a hyperactive imagination? Or worse, like – was I completely nuts? In the end I decided it would be much better to wrong and feel foolish than to miss this chance to be in sync with The Voice. Besides, as I kept reminding myself… hadn't I just asked – again – for direction?
To Be Continued…