Sedona AZ (September 6, 2012) – GumptionFest, the largest free arts festival in Sedona and one of the largest free festivals in Northern Arizona, returns for its seventh year on Saturday, Sept.15, and Sunday, Sept.16, with a huge kick-off party also planned for Friday, Sept. 14.
The festival features more than 100 bands, solo musicians, poets and dance troupes plus arts vendors and activities for kids. The grassroots, community-organized festival that started as a way for local artists, performers and businesses to get up the gumption to get together and celebrate as well as share their art, creativity and passion.
GumptionFest consists of friends, partners and volunteers working together cooperatively for free. It has relied on the help of many, to contribute the things needed to operate effectively each year. GumptionFest's decentralized structure helps create what organizers like to call an "artistic support system." Coordinators want to raise the bar for Sedona's intake and output of creative expression and diverse understanding.
GumptionFest is the locals' festival, but by no means is for it locals-only. Visitors, part-time residents and full-time residents are all welcome to attend and enjoy. The musicians, artists, performers and poets are both amateur and professional, so you may see their work on a gallery wall, on a local bar stage, on a CD, or they may be the waiter or Jeep tour driver you met yesterday. For three days, they all come together at GumptionFest to celebrate what it means to live and work in Sedona.
This year's bands include big-name indie rock acts from as far away as Denver, Los Angeles and San Francisco, regional stars from Tempe, Flagstaff and Prescott, and local favorites from Sedona and other parts of the Verde Valley.
The GumptionFest VII kickoff party begins at the outdoor stage outside Martini Bar at Szechuan Restaurant, 1350 SR 89A Suite 21 at 5 p.m., on Sept.15. Acts include Sedona solo musicians Jake Payne and Adalia Tara and slam poet Christopher Fox Graham. Tempe acts Yellow Minute and Captain Squeegee lead into the Summit Dub Squad reggae band from Flagstaff.
Just before 10 p.m., as Sedona's noise ordinance goes into effect, the party moves across the highway to Olde Sedona Bar & Grill, 1405 SR 89A, beginning with a DJ. Flagstaff slam poet Evan Dissinger will kick off the second party followed by Tempe's Field Tripp, the Paul Chesne Band from Los Angeles and Peachcake from Carefree before closing the night with electronic digital music DJ iNdeuXx.
GumptionFest VII begins in earnest on Saturday, Sept. 15.
A Kids Zone kicks off the festival at the Martini Bar's outdoor stage. This children's open mic is open to kids, tweens and teens to show off their budding talents. The children who perform may be displaying their art or headlining at GumptionFest one day.
The performances go all day featuring Treasurefruit, South Mountain Witness, The Wiley One and Banana Gun from Phoenix and Japhy's Descent and Doctor Bones from Tempe.
Midday is a cornucopia of multicultural arts on the Martini Bar stage.
The fourth annual Haiku Death Match will pit poets with their best haikus — a 17-syllable form of Japanese poetry — against each other in a fun and entertaining battle of verse with winner taking home a cash prize the vanquished committing metaphoric seppuku, at least until they return next year.
Bhangra Fusion Dance will exhibit a dance form from the Punjab area of India.
Sedona's world music ensemble Amitabha hits the stage with uplifting lyrics and great dance beats.
White Lotus Belly Dance from the Verde Valley will demonstrate the skill of gypsy dance while the night culminates with the San Francisco band Whiskerman.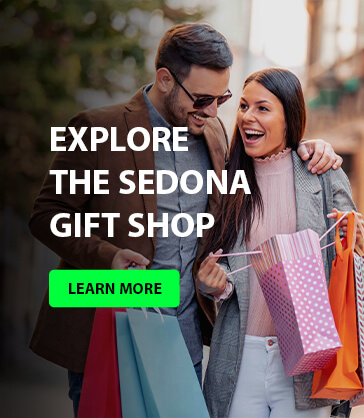 Meanwhile at Oak Creek Brewery, 2050 Yavapai Drive Sedona, Lori-Ann Rella and Callahan, Calif., and former Sedona guitarist, kicks off the western side of the festival at 12:30 p.m.
She'll be followed by Adam Smith, of Phoenix, Sedona soloist Saith and the bands Redland and Big Bamboo. Phoenix area acts TKLB, A Life of Science, Snake! Snake! Snakes! round out the midday entertainment, while the nighttime acts include Red Light Cameras from Albuquerque, N.M., Flagstaff slam poet Ryan Brown, a four-time National Poetry Slam competitor, and Phoenix/Sedona group Dirty Lingo.
At 10:45 p.m., the night's headliners include GumptionFest's music coordinator Brandon Decker and his band decker., Tempe's Dry River Yacht Club and ending with the dance beats from Phoenix's DJ Mikey Pro.
For those who want to participate at GumptionFest with music, spoken word, dance or theater, there is also an open mic stage at Sun Signs, 165 Coffee Pot Drive, at Yavapai Drive, adjacent to Oak Creek Brewery. Bring your guitar, poetry and dance or theater troupe and entertain festivalgoers.
The GumptionFest art gallery will occupy the walls of Heart of Sedona Coffee, 1370 SR 89A, Suite 12, throughout the festival.
The coffee shop and gallery also doubles as a stage featuring acoustic performances by Jay Allan, Christian Jerman, JV and Phillip Robbins, all from Sedona, singer-songwriter Bryant Vazquez and duo Them Savages from Flagstaff, and Chimney Choir from Denver.
Day two on Sunday doubles down on the art.
The Kids Zone open mic kicks off the event again at the Martini Bar outdoor stage, followed by the Christopher Robin Band from Sedona, PK Gregory & The Spanking Machine, from Cottonwood, Lee Pereira, Quick Henry and the Haymarket Squares, all from the Phoenix area, Flagstaff and former Sedona slam poet Tara Pollock, and three acts from Tempe, beach soul band Palms, Jared Kolesar & The Locals, and Future Loves Past.
Next door at the art gallery, Tara Ortiz from Sedona, kicks off the acoustic entertainment at 12:30 p.m., followed by Colton Berry from Phoenix, Baba Sahibabad, Emily Garding, Hank Levine and Giant Wooden Viking, all from Sedona, and Ryan Biter and the Grey Village Band trio both from Flagstaff.
Entertainment at Oak Creek Brewing Co. begins at 12:30 p.m. with Sedona musician Bradley Blalock followed by Danger Paul from Tempe, Murdoch and Vagabond Gods, both from Flagstaff, Sedona performance icons The Rhythm Keepers, Mike Jung's musical/visual art project OptimistiChaos, Larry for Life, Professor Big Swinger and iconic Prescott poet Dan Seaman, founder and host of the state poetry slam team tournament, the Slab City Slam.
Programs, maps and information will be easily found at GumptionFest Headquarters in the Old Marketplace, 1490 W. SR 89A, next to Heart of Sedona. All vendor booths are located nearby featuring jewelry, fabric art, paintings and other art for sale.
Official parking is located at the Old Marketplace, behind the Buena Vista Building off Mountain Shadows and in lots generously donated by Bashas' on Coffee Pot Drive and St. John Vianney Catholic Church on Soldier Pass Drive.
A full schedule, maps, photos and performer bios are located at www.GumptionFest.org