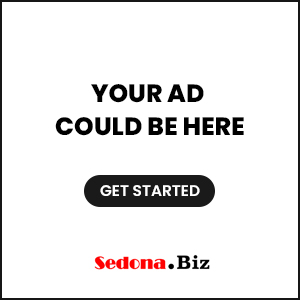 Prescott AZ (July 7, 2020) – According to both the latest State and National surveys, youth who vape marijuana (THC concentrates) is on the rise. THC concentrates are an oil extract consisting of THC, the chemical in marijuana that produces the high feeling. These concentrates are highly potent, with a range of 60% to 99% THC. Compared to the average joint from 30 years ago containing 4% THC, this increase in potency should raise concern for parents.
Studies have shown that regular marijuana use can lead to many negative outcomes for youth including lower grades, decreased likelihood to graduate from high school, decreased likelihood to go to college, loss of IQ points, decreased motivation, and health problems. Unfortunately, vaping marijuana is so new that studies are not as prevalent about the harms. But, that doesn't mean we aren't seeing negative health effects. According to the Centers for Disease Control and Prevention, 82% of people hospitalized last year with the mysterious lung injury had vaped THC products. Plus, addiction rates and episodes of marijuana-induced psychosis are increasing with the higher potency marijuana.
Knowing the harms of marijuana and THC concentrates, and seeing first-hand the families devastated from legalized marijuana in other states, the MATFORCE Board of Directors recently came out against legalization in Arizona. "As leaders in drug prevention and education, MATFORCE opposes the legalization of marijuana because we believe use threatens the health, welfare and safety for all people, users and nonusers alike."
Parents might not be aware of the changes that marijuana has seen over the past several years. THC concentrates are relatively new products made more available and popular through the Arizona Medical Marijuana program. According to the Arizona Youth Survey, 1 in 4 youth in Yavapai County get marijuana from a medical marijuana cardholder. But this is only one of the ways youth are getting their hands on this potent drug. Social media apps are another increasingly popular way for youth to get marijuana. Often, it can be delivered to their front door. Of course, friends, family, and relatives are still the most frequently cited ways that youth obtain marijuana.
This is all disconcerting news for parents and caregivers. What can we do to combat this new information? As Surgeon General Jerome Adams once said, "The best way to address drug use in your child is to prevent it." Talk to the youth in your sphere of influence about the harms of any drug use on the developing brain. Discuss ways they can keep their brain and body healthy.
The good news is that there are resources and support to start this important conversation. Find links to more information and resources on our website at matforce.org. To learn more about the harms of marijuana visit MarijuanaHarmlessThinkAgain.org.