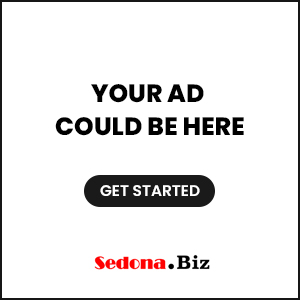 Sedona AZ (July 18, 2012) – Get that good-time feeling with the Gospel Fire All-Stars in the Backyard at Studio Live on Friday, July 27th. Gate opens at 7:00pm with the show starting at 7:30pm, tickets are $10.00 in advance and $15.00 the day of the show. This is an outdoor event, please bring a chair or blanket for your comfort.
The Gospel Fire All Stars boast more than 200 years of stage experience collectively and draw musical inspiration from such greats as The Blind Boys of Alabama, Elvis Presley, B. Dylan, The Doobie Brothers, Johann Sebastian Bach and more.
According to GFA's spokesperson, Frank Robinson, "If you look hard and deep enough, you will find that all those genres of music everyone loves: rock and roll, blues, soul, Americana, and even jazz got their start on CHURCH STREET before they went out to Main Street. Gospel Music is about Good News and we come out to deliver the news musically. We sing and play to bless others as best we can!"
The music is up-tempo, barn-burning, double timing and full of the fire and joy of the Lord. The GFA line up includes Sedona musicians: Ed Tortorello on lead vocals and percussion, Cheryl Stromme on Keys and vocals, Miles Siedow vocals and lead guitar. John Badiaco Bass and vocals, Rob Walker is the drummer, and Frank Robinson on guitar and vocals.
For more information please contact the Sedona Performing Arts Alliance/Studio Live at (928)282-0549. Tickets are available online at www.studiolivesedona.com or at the Studio Live box office located at 215 Coffeepot Drive in West Sedona.The Sedona Performing Arts Alliance is a 501(c)3 organization dedicated to advancing the Performing Arts thru Education, Live Performance and Artist Support. Studio Live is a tool for the SPAA to reach audiences and showcase their craft.