Film Festival presents film and concert at Tequa Marketplace to celebrate music and the movies
Sedona AZ (June 18, 2012) – The Sedona International Film Festival is proud to present "Cinema Under the Stars — Musicals Under the Moon" at Tequa featuring the three-time Golden Globe-nominated, rousing crowd-pleaser "Hairspray" on Monday, June 25. There will be one screening of the film outdoors at the Tequa Marketplace courtyard in the Village of Oak Creek. Tickets are only $7.00 each.
A live concert performance by The Rifftors' Fabulous Fifties Revue will kick off the evening at 7:00 p.m. Come early, bring lawn chairs and blankets … and celebrate music and the movies at the festival's second outdoor film of the summer season. "Hairspray" will follow the concert at dusk.
"This promises to be an extraordinary night of music, poodle skirts and big hair as we celebrate summer with this rousing musical tribute to the 50s," said festival director Patrick Schweiss. "We invite audience members to dress in the style of the 50s — if they would like to — and get into the spirit of the evening!"
"Hairspray" was nominated for three Golden Globe Awards: Best Picture (Musical or Comedy), Best Leading Actress for Nikki Blonski and Best Supporting Actor for John Travolta in his extraordinary gender-bending role as matriarch EdnaTurnblad.
Based on the 1988 John Waters cult classic film and the critically-acclaimed, Tony Award-winning Broadway hit musical, "Hairspray" features the all-star ensemble of John Travolta, Michelle Pfeiffer, Christopher Walken, Amanda Bynes, James Marsden and Queen Latifah, as well as Allison Janney, Jerry Stiller newcomer Nikki Blonsky.
Tracy Turnblad — a big girl with big hair and an even bigger heart — has only one passion: dancing. Her dream is to appear on "The Corny Collins Show," Baltimore's hippest dance party on TV. Tracy seems a natural fit for the show except for one not-so-little problem – she doesn't fit in. Her plus-sized figure has always set her apart from the cool crowd. That doesn't stop Tracy because if there is one thing that this girl knows, it's that she was born to dance.
Tracy wins a spot on "The Corny Collins Show" and becomes an instant on-air sensation, much to the chagrin of the show's reigning princess, Amber Von Tussle and her scheming mother, Velma. This dance party gets personal as a bitter feud erupts between the girls as they compete for the coveted "Miss Teenage Hairspray" crown.
At school, however, a short stint in detention opens Tracy's eyes to a bigger issue than the latest dance craze or the coolest hairdo – racial inequality. Throwing caution to the wind, she leads a march with Motormouth Maybelle to fight for integration and winds up with an arrest warrant instead. Tracy is on the lam now and goes underground.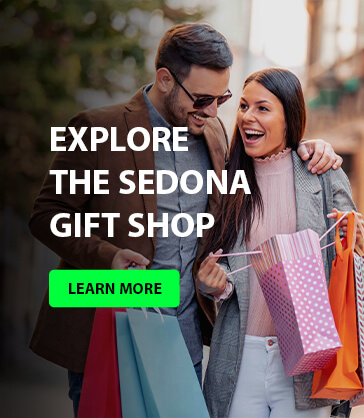 Has Tracy's luck finally run out? Will she miss the final dance-off against Amber and forfeit the title of "Miss Hairspray," or will she sing and dance her way out of trouble again?
When big hair meets big dreams anything can happen — and does — in this high-energy comedy that proves you don't have to fit in to win.
"Come sing along, dance and tap your feet to one of the most entertaining, colorful musicals of our time," added Schweiss. "It will be an incredible evening under Sedona's night skies in celebration of the 50s music, fashion and dancing — and a whole lot of fun!"
Food and beverages will be available for purchase from the Tequa Marketplace restaurants. Guests are encouraged to bring lawn chairs, blankets and beach towels.
The title sponsor for the event is Tequa Marketplace. The series is also made possible by a grant from the Arizona Commission on the Arts and National Endowment for the Arts, the City of Sedona and the Sedona Community Foundation.
"Hairspray" will be shown outdoors at Tequa Marketplace in "Cinema Under the Stars — Musicals Under the Moon" on Monday, June 25, with a pre-film concert by The Rifftors' Fabulous Fifties Revue beginning at 7:00 p.m. Tickets are all $7 each for this special event, and will be available at Tequa beginning at 6:00 p.m. that evening.
Advance tickets can be purchased or reserved in advance at the Sedona International Film Festival office, 2030 W. State Route 89A, Suite 3A in West Sedona, or by calling 282-1177. For more information, visit: www.SedonaFilmFestival.com.