By Virginia Volkman, Library Director
Sedona AZ (November 22, 2013) – As Thanksgiving approaches, we have much for which to be thankful at Sedona Public Library. Our community has a beautiful library facility, well-stocked with books, magazines, newspapers, DVDs, and audiobooks, and offering computer access and space for community events. It was built with locally donated funds and labor. I'm very thankful for the donations of time and money that make the library the unique institution that it is.
Volunteers currently work 17,000 hours a year to maintain service both at the main library and SPL in the Village. That's the equivalent of eight full-time staff members. Among the jobs volunteers do are checking books in and out, issuing library cards, sorting and selling book donations, assisting patrons with computers, processing interlibrary loan items, organizing magazines and newspapers, shelving books, mending books, and putting plastic covers on new books.
Many volunteers work a regular schedule, coming in on the same day every week, while others drop in as their schedules allow, working several times a week or once or twice a year on special projects.
A yearly get-together took place on November 17. On this community-wide Mitzvah Day, eleven volunteers worked in the children's room cleaning books and bookshelves, and generally giving the room and its contents a fall cleaning.
The day was not only productive, it was fun for all. Youth Services Librarian Karen Mack started up the music, and a game of "guess that tune" was played as the work took place. Snacks were provided as the woodwork was polished and books were put in the correct order. Sewing talents were put to good use repairing stuffed animals and creating more gnomes for the Library's tree house family. Take a trip to the children's room to check out the result. We are thankful for the time the Mitzvah Day volunteers gave and the sparkle they created.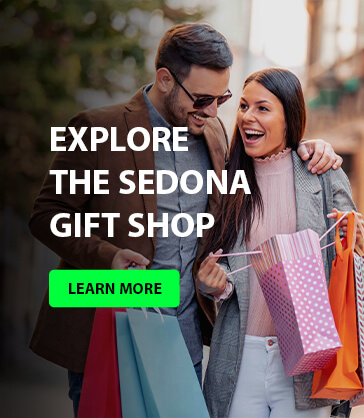 Sedona Public Library is a private, 501 (c) (3) nonprofit corporation. The current Board of Directors responsible for the governing of this community resource are: Pat Jansen, President; Anne Uruburu, Past President; Abbie Denton Lander, Treasurer; Kathleen Klitzke, Secretary; Harvey Bershader, Cliff Hamilton, Gwen Hanna, Laura Lawrie, Susan Sagahon, Paul Schwartz, Roger Shlonsky, David Simmer, and James Williams.
Donations of money have ensured that the Library is able to maintain the building and buy new books and other items to check out. The City of Sedona, and Yavapai and Coconino Counties contribute funding for our daily operating costs. We are very grateful for this support.
We also depend on annual support from the Friends of the Sedona Library. Their all-volunteer Board of Directors is dedicated to seeing that the maximum amount of your contribution goes directly to benefitting the Library. Thank you to all who support the Library through membership in the Friends group.
We would like to extend a special thank you to members of the Friends Board: Charlene Lipka, President; Leigh Shafer, 1st Vice President; Mary Snyder, 2nd Vice President; Ellen White, Secretary; Donna Hawk, Treasurer; San Dee Kinnen, Festival of Wreaths Chair; Jawn McKinley, Trustee; Anne Smith, Trustee; and Gloria Woody, Trustee.