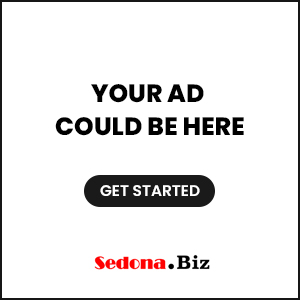 By Virginia Volkman, Library Director
Sedona AZ (March 20, 2015) – We invite you to join Todd Weber for his presentation "The History of the River Runners of the Grand Canyon."  Two programs will be offered on Monday, March 23:  at 1:30 p.m. at Sedona Winds Retirement Community, 405 Jacks Canyon Road and at 6:00 p.m. at Sedona Public Library, 3250 White Bear Road.  The programs, funded by the Arizona Humanities, Friends of the Library and Sedona Public Library, are free and open to the public.
Using a visually rich and colorful PowerPoint presentation, Weber carries his audience along a historical time line, starting with a Hopi legend to the river-runners of today.  He recounts the fascinating experiences of those who have been drawn to the wonders and adventures of the Colorado River as it weaves its way through the Grand Canyon.  Highlighted by tales of the John Wesley Powell expedition, the ambitions of industrialists and the mystery of the disappearance of newlyweds Glen and Bessie Hyde, Weber uncovers centuries of human history buried in the austere, yet beautiful walls of the canyon.
Many people consider a rafting trip through the Grand Canyon to be the adventure of a lifetime.  Every bend of the river brings a new experience and incredible scenery.  The Library has just the right book for you whether you're headed down the Colorado River, interested in its history, or you're an armchair traveler.
You can find John Wesley Powell's story told in his own words in "Down the Colorado; Diary of the First Trip through the Grand Canyon, 1869." Edward Dolnick, a science journalist, tells the story in "Down the Great Unknown:  John Wesley Powell's 1869 Journey of Discovery and Tragedy through the Grand Canyon."  It skillfully integrates the notes and journals of expedition members with technical insight about the perils of roiling whitewater.   Biography buffs will enjoy "A River Running West: The Life of John Wesley Powell" by Donald Woster.
The story of Glen and Bessie Hyde is told in "Sunk without a Sound:  The Tragic Colorado River Honeymoon of Glen and Bessie Hyde" by Brad Dimock and "Grand Ambition" by Lisa Michaels.
Practical books can be found in the Arizona Collection, from rafting and hiking guides to field guides.  "Grand Canyon River Rafting:  What to Expect & How to Prepare for Your Guided River Trip" by Holly M. Stedman, "Frommer's Arizona and the Grand Canyon" by Karl Samson, "Hiking Grand Canyon National Park" by Ron Adkison, "Hiking Arizona's Geology" by Ivo Lucchitta, "Grand Canyon Wildflowers" by Arthur M. Phillips, III, and "Grand Canyon Birds" by Bryan T. Brown, Steven W. Carothers, and R. Roy Johnson are just a few of the books available
For a more academic treatment of the subject, try "Colorado River Origin and Evolution:  Proceedings of a Symposium Held at Grand Canyon National Park in June, 2000," edited by Richard A. Young and Earle E. Spamer, or "Changing River: Time, Culture, and the Transformation of Landscape in the Grand Canyon:  A Regional Research Design for the Study of Cultural Resources along the Colorado River in lower Glen Canyon and Grand Canyon National Park, Arizona" by Helen C. Fairley.
Sedona Public Library is a 501(c)(3) non-profit corporation. The land on which our beautiful library sits was donated, and the library building was constructed with private funds and is entirely debt-free. Donations and grants allow us to continue to offer free and innovative services to residents and visitors. Your tax-deductible donation may be sent to: Sedona Public Library, 3250 White Bear Road, Sedona, AZ 86336.