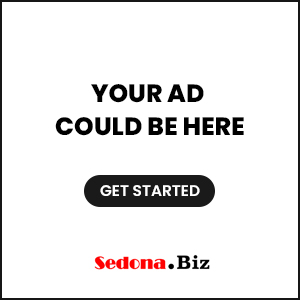 Sedona AZ (October 20, 2014) – Paul Lindberg will present "Introduction to Jerome Geology and History " at the November 3, 2014 meeting of the University Women of Sedona.  Members and guests will gather at Church of the Red Rocks at 54 Bowstring Dr. Sedona from 9:30 to 11 am. to enjoy the presentation by Lindberg, a distinguished geologist, who  resides in the Verde Valley.
Lindberg has been a geologist with a number of metallic mineral mining companies since graduation as a geological engineer from the University of Minnesota.  He has special interest in the mining and history of Jerome .  In 1876, the first mines were staked in the Jerome area.  Billions of dollars of copper, gold silver and zinc were mined before the last of the Jerome area mines closed in 1953.  At the Jerome State Historic Park (old Douglas Mansion), a three-dimensional display that takes up a large room, shows a city underneath Jerome that is larger than the one that used to be above it.  The display was built in 1938 to help settle legal disputes about the cause of the 1937 landslide that wiped out three city blocks in Jerome.  The model at the Jerome State Park (Douglas Mansion) shows just how complicated and messy the geology of the area surrounding Jerome is.  Lindberg will share some of his deep knowledge of the area.
University Women of Sedona welcomes potential new members to meetings the first Monday of each month October through June.  Women with a college or university degree meet for a half hour social gathering at 9:30 followed by educational and/or entertaining program and a short business meeting.  The main goal of the group is to provide scholarships to women in the area who are continuing their education.  The scholarships are based on academic merit and need.