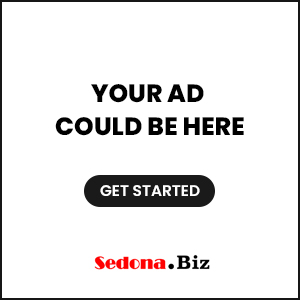 Camp Verde AZ (November 15, 2014) – From December 5, 2014 through January 5, 2015, Fort Verde State Historic Park in Camp Verde, Ariz. will be decorated for the holidays. Visitors can glance into the past and see how those who once resided at Fort Verde celebrated Christmas on the Frontier. Christmas trees and fireplace mantels will be adorned with unique Victorian decorations, while wreaths and garlands help spread the holiday cheer.
On Saturday, December 6, Fort Verde will host a Victorian ornament-making workshop from 11 a.m. to 2 p.m. Then come back the following weekend, December 12 and 13, for the Candlelight tours from 5 to 8:30 p.m.  Reenactors dressed in period clothing will provide guided tours along Officer's Row with hot chocolate and light refreshments to follow.
Stay in Camp Verde and enjoy more activities in the Town. On December 13, peruse through the Christmas Craft Bazaar held at the Camp Verde Community Center from Noon to 8 p.m. Then on Main Street starting at 6 p.m., enjoy the annual Christmas parade of lights.
Fort Verde State Historic Park is the best-preserved example of an Indian Wars period fort in Arizona.  Spanning from 1865 through 1890 Camp Lincoln, Camp Verde and finally Fort Verde were home to officers, doctors, families, enlisted men and scouts.  Today, visitors can experience three historic homes, the Commanding Officer's Quarters, Bachelors' Quarters and Doctor's Quarters on Officer's row, all furnished in the 1880s period and holiday grace.  These Arizona treasures are currently listed on the National and State Register of Historic Places due to their unique architectural and historic significance.  In the former Administration building, the Park offers visitors interpretive exhibits with period artifacts on military life, Indian Scouts and Indian Wars history.
For more information call (928) 567-3275 for visit AZStateParks.com/parks/FOVE. Fort Verde State Historic Park is located at 125 E. Holloman Street in Camp Verde, Arizona. Park Entrance Fee is $5 per person for those aged 14 and older, $2 for youths aged 6-13 and children 6 and younger are free. Entrance fee for candlelight tours is $6 per person.
Arizona State Parks offers a free Annual Pass to disabled veterans living in Arizona for those qualified at 100% disability. Active military personnel will enjoy a reduced park entrance fee of 50% off.
For information about all 28 Arizona State Parks, the Trails and Off-Highway Vehicle Programs and State Historic Preservation Office call (602) 542-4174 or visit AZStateParks.com. Campsite reservations can be made online at AZStateParks.com or by calling the Reservation Call Center at (520) 586-2283. Open 7 days a week, from 8 a.m. to 5 p.m. MST. Follow AZStateParks on Twitter and Facebook.