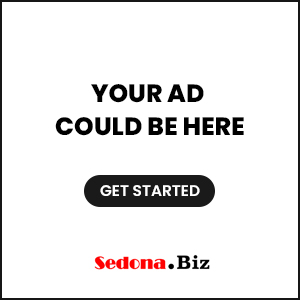 Flagstaff AZ (September 17, 2019) – The Forest Service (FS), has issued the Solicitation for the Four Forest Restoration Initiative's (4FRI) Phase 2 Integrated Resource Stewardship Contract Request for Proposals (RFP).  The solicitation is intended to result in one or more large-scale, long-term stewardship contracts that will help increase the pace and scale of restoration in northern Arizona.  
This is one of the first times the FS is utilizing the 20-year stewardship authority from the 2018 Omnibus bill.  The solicitation seeks to mechanically thin between 605,000 and 818,000 acres over 20 years.  The RFP Performance Area is a portion of the overall 4FRI area.  It includes available acres within six separate Sub-Areas located in portions of the Apache-Sitgreaves, Coconino, Kaibab, and Tonto National Forests.
"The intent of the RFP is to support existing industry, attract new sustainable industry and to significantly increase the pace and scale of forest restoration while creating jobs, restoring our forests, protecting communities and downstream water supplies," said Cal Joyner, Regional Forester for the USDA Forest Service Southwestern Region.
The RFP is open to small and large businesses and invites proposals that are sustainable, innovative, feasible and cost-effective.  Offerors will be required to provide detailed technical and business proposals that demonstrate an adequate understanding of the available wood supply, slash operations, and physical and economic operating conditions.  Proposals will be due December 16.  Contract award is anticipated for April 2020.
This RFP was developed in partnership with the Salt River Project (SRP), U.S. Bureau of Reclamation (BOR), Arizona Commerce Authority (ACA), and the Arizona Department of Forestry and Fire Management (DFFM) (partners), all who bring unique perspectives along with defined interests for restoring National Forest Service lands.  Water from the 4FRI area flows into SRP's reservoirs; healthy forests ensure long-term and sustainable water supplies.  BOR is the agency responsible for oversight of the Federal Reclamation Water Project which SRP operates and healthy forests ensure the continued benefits of that water infrastructure.  The ACA is the State of Arizona's economic development arm and oversees a variety of tax credits to facilitate job growth, including the Healthy Forest Tax Credit for forest related employers.  DFFM is the agency of the State of Arizona tasked with the prevention, management and suppression of wildfires on state lands and unincorporated private lands.
This unique partnership, to what has traditionally been solely a Forest Service process, ensured the RFP was thoughtfully crafted and well-informed by a wide range of experts.  SRP, BOR, and DFFM will assist in the evaluation of proposals and make recommendations to the FS, which retains the sole responsibility to award any contracts.
The 4FRI Phase 2 RFP is on the Federal Business Opportunities (FBO) website (www.fbo.gov Solicitation Number 12-8371-19-R-4005).  Additional information about the 4FRI is available at www.fs.usda.gov/4FRI.