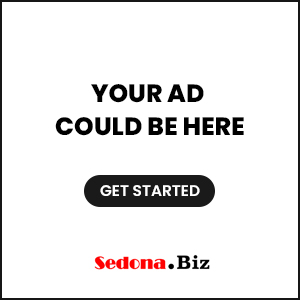 Sedona AZ (September 20, 2013) – The Coconino National Forest Red Rock District will help celebrate National Public Lands Day on September 28 by conducting a trail maintenance project in the Soldier's Wash Area involving Forest Service staff and volunteers.
All participants are to meet at 7 a.m. at the Jim Thompson Trailhead located at the north end of Jordon Road in Sedona. Lunch will be provided to all volunteers.
National Public Lands Day is the nation's largest single-day volunteer effort for public lands, and it is celebrating its 20th anniversary this year. In 2012, 175,000 volunteers worked at 2,206 sites across the country. The trail work in the Red Rock District will be part of approximately 1,500 miles of trail maintenance conducted that day nationwide.
At Soldier's Wash, workers will be brushing and doing general maintenance to portions of the trail to enhance the experience and increase the sustainability of the trail. Volunteers need to come prepared, bringing with them a helmet, if available, sunglasses, work gloves, drinking water, sun screen, a hat, long-sleeved shirt, long pants, and boots with ankle support. All tools will be provided by the Forest Service.
For more information and to RSVP for lunch, call Forrest Saville at (928) 203-7509 or email him at sfsaville@fs.fed.us.