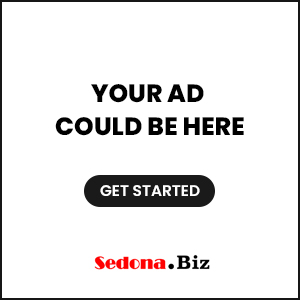 Cottonwood AZ (October 8, 2012) – Help beautify Cottonwood while experiencing the team spirit and positive energy that comes with supporting an excellent cause.  For Our City™ (FOC) Cottonwood provides complimentary bottled water, hot coffee and a buffet lunch, and all of our volunteers are entered into a prize drawing to win great prizes including one of two bicycles and restaurant gift certificates. This is a great opportunity for those looking to get involved within the local community, and to have a good time, with great people at a great event!  The most outstanding cleanup volunteers will be selected to receive SHINE Awards, which will be presented at a Cottonwood City Council meeting.
The mission behind this event is to highlight Cottonwood as an irreplaceable resource and to show appreciation for its beauty and value.
Pastor Tim Hall of Evangel Worship Center will also sponsor a fundraising carwash, bouncy house and affordable childcare on Oct. 27.  Proceeds collected from this portion of the event will benefit the FOC Neighborhood Revitalization Initiative, an organization that provides volunteers to provide elderly and disabled homeowners with yard work, exterior painting and minor household repairs at no cost.
Elderly or disabled residents who need assistance with their yards may call 634-4254 ext. 54175 to be placed on a list.
By joining FOC volunteers in the cleanup, you'll meet hundreds of local volunteers, from youth to seniors. Registration for the beautification effort begins promptly at 8 a.m., Sat. Oct. 27th, at Evangel Worship Center, 1380 E Mingus Ave. at 14th Street, followed by trash pick-up.  Scouts, students, and community service workers are encouraged to volunteer to earn credit; and families, faith organizations, non-profits and businesses are urged to volunteer. Visit http://cottonwoodaz.gov/index2.php or call city hall for more information: (928) 634-5526.
 "Cleanups provide a vehicle that helps to preserve the beauty of the Verde Valley and property values, while encouraging tourism and making Cottonwood a safer, healthier place for residents to live and work.  They encourage visitors and businesses to bring new jobs and other improvements to our neighborhoods which help our economy grow.  In April 14, 2012 For Our City (FOC) volunteers in collaboration with the city of Cottonwood and Yavapai County collected a record 70.3 tons of household and hazardous waste, including 41.48 tons of household waste in Cottonwood, 16.19 tons of waste in Verde Village, and 12.63 tons of hazardous waste", said Cottonwood, AZ Mayor Diane Joens.  "Please help us keep Cottonwood clean and green!"
For more information, email Mayor Joens at mayor@dianejoens.com or call (928) (928) 634-4112.
ORGANIZER:  Sherry Twamley, For Our City™ (FOC), in partnership with the city of Cottonwood and Verde Village Property Owners Association in Yavapai County.
SPONSORS:  Walmart, Home Depot, Frys Food and Drug, Safeway Grocery Store, Food City, Taylor Waste, Taylor & Sons Hauling, Jerona Café, Evangel Worship Center, and R&R Pizza Express.
CONTRIBUTING ORGANIZATIONS: Catholic Charities of Cottonwood, AZ, Church of Jesus Christ of Latter Day Saints, Verde Valley Presbyterian Church, Mingus Union High School District, Cottonwood-Oak Creek School District, and Habitat for Humanity, Yavapai Broadcasting, Verde Independent, Cottonwood Journal, and SedonaBiz.com.
Big Volunteer City of Cottonwood Cleanup Event
Date: Saturday, October 27, 2012
Time: 8:00 am to 12:00 pm
Registration: 8:00 a.m. sharp at Evangel Worship Center, 1380 E Mingus Ave. at 14 Street, Sat. Oct. 27.
Volunteers: Youth groups, faith and community organizations, businesses, and families welcome. All volunteers under 18 must have a parent, guardian or caretaker sign a form to participate.
Locations: Assigned streets, roadways and washes, and open areas in the city of Cottonwood.
Host: For Our City™ (FOC) Cottonwood volunteers, in partnership with the city of Cottonwood.
Attire: Wear work clothes and bring gloves, sunglasses, hats and sunscreen if possible; sandals and open-toed shoes are not permitted.
Food and beverages: Complimentary coffee, water bottles, and lunch will be served.
Prize Drawings: Volunteers could win one of two bicycles or a restaurant gift certificate.