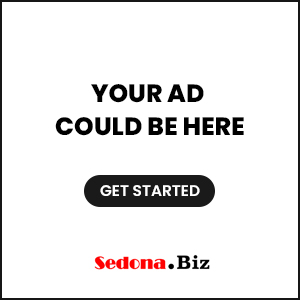 Flagstaff AZ (July 27, 2012) – With sweltering temperatures soaring above the 100-degree mark in the desert, Arizona Snowbowl offers a beautiful way to beat the heat by soaring through the cool, moist mixed conifer forest on the Scenic Skyride.
"Late summer feels like two completely different seasons for Phoenix and Flagstaff," said National Weather Service meteorologist Dr. Brian Klimowski. "Flagstaff is running about 25 degrees cooler at this time of year – around 81 degrees for the high – so it feels more like fall."
The Scenic Skyride glides to Arizona's only arctic alpine tundra at 11,500 feet. Rangers at the top are ready to talk about the volcanic field, the forest and the view.
"The Skyride offers one of the most beautiful sights in the Southwest and it's perfect for a family adventure," said National Park Service Interpretive Ranger John Westerlund. "The chairlift goes from 9,500 to 11,500 feet in elevation, so you'll want to bring a light jacket. It travels through various life zones and offers a fantastic opportunity to look across the San Francisco volcanic field and out to the Grand Canyon."
Open from 10 a.m. to 4 p.m., Fridays, Saturdays and Sundays, the Scenic Skyride also will be operating on Labor Day Monday, Sept. 3. Live music flows from the Peak Side Cafe on weekend afternoons. And on the second Friday of each month, the Sunset Skyride offers rides until 6 p.m., along with a free barbecue dinner with a regular priced Skyride ticket.
This Saturday, July 28, desert dwellers will have another reason to head to the high country. The Arizona Cardinals will host a special "Red & White" outdoor practice from 11:30 a.m. to 1:20 p.m., on the green fields adjacent to the Skydome on the Northern Arizona University campus. Weather permitting, the practice will be preceded by an outdoor full-team autograph session for kids ages 12 and under from 10:45 to 11:10 a.m.
"In just about two hours Cardinals fans can leave the desert and arrive in the cool mountain pines of Flagstaff to watch the Cardinals practice for free at NAU. Summer temperatures are very wonderful and the air is crisp from summer rains," said Flagstaff Chamber of Commerce President and CEO Julie Pastrick.
Cardinals fans are encouraged to check the team's official website www.azcardinals.com, @azcardinals on Twitter or Facebook.com/arizonacardinals for the most up-to-date practice schedules.
For more information about the Arizona Snowbowl Scenic Skyride and Peak Side Cafe, log on to www.arizonasnowbowl.com.