Join in the Special Community Event
Sedona AZ (July 16, 2012) – Sustainable Arizona, Local First Arizona, and the Sedona International Film Festival join cities and towns nationwide to host a screening of the documentary Fixing the Future, spurring action toward strengthening local economies. The film and community conversation will be held at the Mary D. Fisher Theatre on West 89A at 4pm and 7pm on July 18. Visit www.SedonaFilmFestival.com for more information and to purchase your tickets in advance.
In Fixing the Future, PBS host David Brancaccio visits locations across America that are attempting a revolution: the reinvention of the American economy. By featuring communities using sustainable and innovative approaches to create jobs and build prosperity, Fixing the Future inspires hope and renewal in a people overwhelmed by an economic collapse. Visit www.fixingthefuture.org to see a trailer and learn more.
"People who have attended the Sedona International Film Festival over the past few years have viewed the Sedona Green Film series depicting worldwide efforts at sustainability. We also hosted a number of sustainability forums and workshops about local issues," said Matthew Bonnstetter of Sustainable Arizona and founder of Sedona Green Films. "We're fortunate to have a range of groups working on strengthening our local communities and economy while preserving our natural environment. Their stories could have been part of this film. The conversation after the screenings will be great fun and very encouraging for our Verde Valley residents."
Hope in Uncertain Times
The Verde Valley, like all of Arizona, faces economic uncertainty. The dysfunctional global economy has far-reaching impacts. Even Sedona and her neighbor communities can feel its pain. For the past decade, organizations across the region have been striving to create a more self-reliant local economy and thereby strengthen our communities. On July 18, our community will join dozens of other communities across the country as part of a special event to celebrate and encourage local, sustainable economies.
The film will be followed by an exclusive onscreen discussion panel featuring author Bill McKibben, award-winning broadcaster Majora Carter, social entrepreneur Mike Brady and the host of NOW on PBS David Brancaccio.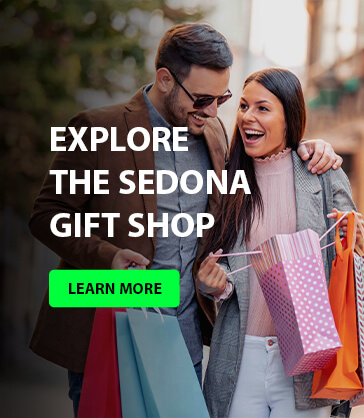 Community leaders from the Verde Valley Regional Economic Organization, the Sustainable Economic Development Initiative, local business groups and nonprofits will be in the audience to watch the film and discuss the progress underway in the region.
The event is part of Sustainable Arizona's Conscious Communities Initiative, funded in part by a grant from the Sedona Community Foundation. The film also kicks off Fixing the Future Across America, a national campaign led by JumpStart Productions, Area23a and the media strategy organization Active Voice. Sustainable Arizona and Local First join more than 50 groups around the country participating in the campaign, using Fixing the Future to encourage American communities to create resilient, local economies through innovative approaches to job creation. Fixing the Future Across America also links together a national network of business groups and community-based organizations working to improve their local economies.
Sustainable ArizonaTM is a resource and education council working with businesses, communities and nonprofits to achieve sustainable development – improving the quality of life for all. Visit www.SustainableArizona.org to find out what's going on in Arizona.
Active Voice (www.activevoice.net) uses film, television and multimedia to spark social change from grassroots to grass tops. 
JumpStart Productions (www.jumpstartglobalmedia.org) is an award-winning NY-based company with projects in the US, Europe and Africa. JumpStart creates media that is aligned with solutions-oriented journalism, including NOW on PBS.
Area23a (www.area23a.com) is a bicoastal theatrical distribution company that focuses on event-driven films, providing value-added distribution through alternative ways to reach audiences across the country.