Jerome AZ (June 25, 2012) – First Saturday Jerome Art Walk celebrates the Fourth of July weekend in artistic style as galleries and studios open the doors for an evening of summertime enchantment. From the lively Old Jerome High School to Made in Jerome Pottery at the other end of town, delightful surprises abound in this artist colony high on Cleopatra Hill. Restaurants will be offering delicious fare and the charming hotels and Bed and Breakfasts will be welcoming visitors on this holiday weekend. Cool evenings at a mile high beckon guests from the steamy Arizona valleys and lovely art is as much a draw as the respite from the heat. The town shuttle offers free transportation all evening so be prepared to park and let someone else do the driving, if you choose not to walk. With 26 galleries and studios all open in this magical town, one of a kind art is everywhere. Festivities on July 7th begin at 5:00PM with doors open until at least 8:00 PM. For more information visit www.jeromeartwalk.com or call Donna @(928) 649-2277. A sampling of what is in store for the art lover follows.
Zen Mountain Gallery, an eclectic mix of fine art, jewelry and pottery with contemporary and contemplative inspirations, invites everyone to the gallery's grand opening Saturday July 7th from 5-8pm. The gallery is representing a number of fine art photographers, painters, potters and jewelers. Joan Roberts will be demonstrating her jewelry making techniques during the opening along with many of the other artists present to discuss their work. The gallery is located next to Gallery 527 on Main Street in Jerome. For more information. please call 928.634.5009
Members of the Jerome Artists' Cooperative Gallery will join in Arizona's statewide Centennial Celebration when they host their annual Summer Membership Show from July 7th through August 2nd, 2012. While the weather is warm and visitors from around the country enthusiastically head for higher ground, the artists are proud to show off their own very 'cool' mile-high historic Arizona treasure- the old Jerome Hotel which houses the Cooperative Gallery at 502 Main Street in Jerome, Arizona. The gallery is located at 502 Main Jerome Arizona, and open daily from 10am-6pm. For more information, visit www.jeromeartistscoop.com
Celebrate summer at the shops in the Merchants' Gathering Building during July Art Walk. Decorate your outdoor spaces with "Jay's Desert Creatures" fashioned from natural materials–rocks, downed limbs and copper wire–by local artist Jay Sabol or shiny metal pieces from Old Mexico. Set a festive table with colorful hand-woven linens and bright tableware. Attend the party in comfortable cotton skirts and tops complimented by silver and turquoise Navajo jewelry. All are available at Casa Latina. Across the hall, at the Cody DeLong Studio Gallery, find museum-quality ceramic wall art and contemporary drawings by Duane Ewing to enhance your indoor spaces as well. Prints of Duane's drawings are 15% off through the month of July
A fabulous selection of custom Jewelry created by the Father and Son team Rick and Ricky Hernandez is on display at Jerome's Jewelry. Unique custom creations in 14k Gold and Sterling Silver. Drusy, Tanzanite, Arizona Peridot and Fire Agate are among the colorful collection along with brilliant rainbow colors of Australian Opal. Jerome's Jewelry's the hot spot to shop at114 Jerome Ave.
This month, Cody is celebrating his feature article in Southwest Art Magazine about his Jerome Studio. (June issue, pages 110-111. See www.codydelong.com for a link to the online article) Cody sold another large painting at the annual Museum of Northern Arizona's Live Auction, and has just returned from a two week painting trip to Colorado. Stop in and see the new works from that trip. Cody also has some great new prints of his award winning paintings on aluminum. They're vibrant and affordable, come see for yourself. Live music and refreshments. Cody DeLong Studio 300 Hull Ave. next the visitors center. 928-300-4576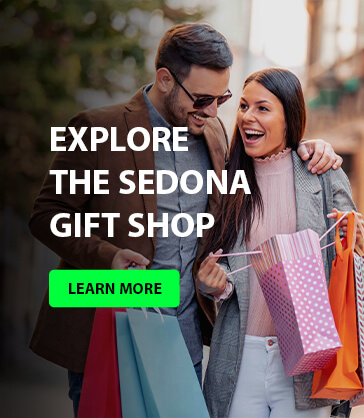 During the July 7th Art Walk, Pura Vida Gallery debuts new designs by jewelry artist Keith Lewis. His new designs handcrafted in sterling silver and 18kt gold vermeils are classy, timeless, and affordable! Join Pura Vida for champagne and chocolates during the evening of the Art Walk.
Escape the desert heat at Jerome Bead Creations and see Suzann Trout's new jewelry collection of sea greens and aquamarines! Suzy Mound will feature many new creations in silver and copper! Iced tea and cookies served!
The Wary Buffalo invites July Art Walkers to enjoy the thought provoking artists on display in our Pentimento Gallery. Celebrate summer with our "Great White Sale" as we commemorate the movie JAWS by featuring a special shark infested display of movie-related memorabilia. July 7th only: 10% off all collectibles.
The Stain of Politics rears its yearly head for the fifth time at Gallery 527 in Jerome. Gallery artists comment on the world around us in glass, ceramic, pen and ink, photography and painting. Special guests include Kevin Geary, Christopher Fox Graham performing poetry, ASU graduate Joe Ward displaying a new painting and artist Michael Gallagher with his cartoon magic for third time at the gallery. Susan Pitcairn's colored pencil piece depicts a Jerome in the future, filled with sustainable and positive energy. Dave Rentz returns to the gallery with his array of fascinating instruments. For more information on Jerome Art Walk, contact Donna at 649-2277.