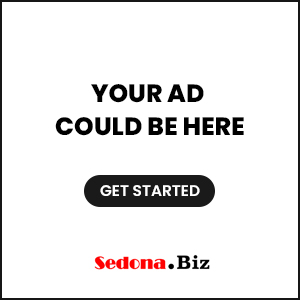 Oct. 23 simulcast will feature Robert Gibbs, Ari Fleischer and Ben Feller
Sedona AZ (October 13, 2013) – New York's famous 92nd Street Y returns to Sedona on Wednesday, Oct. 23 when the Sedona International Film Festival hosts the live simulcast featuring Robert Gibbs and Ari Fleischer in a special conversation: "Full Court Press: Inside the Bush and Obama White Houses". The special event will take place at the festival's Mary D. Fisher Theatre at 5:00 p.m., live as it is happening in New York.
Go inside the West Wing with two men who gave voice to America's last two presidents — Robert Gibbs and Ari Fleischer, the first White House press secretaries for President Obama and President George W. Bush. A lively night of stories and candid reflection about the nation's leadership, moderated by former chief White House correspondent Ben Feller, who covered both presidents for The Associated Press.
Robert Gibbs was a top advisor to President Obama for nearly a decade and senior advisor for his 2012 reelection. As Press Secretary to President Obama, Gibbs served as the primary voice of the administration on every major issue that came across the President's desk.
As former White House press secretary, Ari Fleischer was the primary spokesman for President Bush and delivered the daily White House briefings from 2001 to 2003. He previously served as the senior communications adviser and spokesman for the Bush-Cheney presidential campaign. In his almost four years working for President Bush, he served as spokesman during the historic presidential recount, the attacks of Sept. 11, two wars and the anthrax attack. His best-selling book, Taking Heat, details his years in the White House and reached No. 7 on the New York Times best-seller list.
Prior to joining then-Texas Gov. Bush's campaign, Fleischer was the national spokesman and communications director for Elizabeth Dole's presidential campaign. In November 1994, Mr. Fleischer was hired as communications director by the House Committee on Ways and Means after Republicans took control of the Congress. He also served as press secretary to New Mexico Sen. Pete V. Domenici from 1989 to 1994. From 1983 to 1989, Fleischer served as press secretary to two members of Congress from New York and worked on several political campaigns.
"Live from NY's 92nd Street Y" features a series of lectures, interviews, panels and readings featuring newsmakers, political figures, opinion-shapers and authors. Join some of the world's most fascinating people for compelling and thought-provoking interactive discussions on the issues and events that affect our lives. Most of the programs provide opportunities for questions and answers with the presenters where participants from remote locations can ask questions as if they were in the New York audience.
"Full Court Press: Inside the Bush and Obama White Houses" will be shown live on Wednesday, Oct. 23 at 5:00 p.m. The event is sponsored by Billy and Cheryl Geffon.
Tickets are $12, or $9 for Film Festival members. Tickets are available in advance at the festival office. Both the theatre and film festival office are located at 2030 W. Hwy. 89A, in West Sedona. Call 928-282-1177 for tickets and information or visit www.SedonaFilmFestival.org .