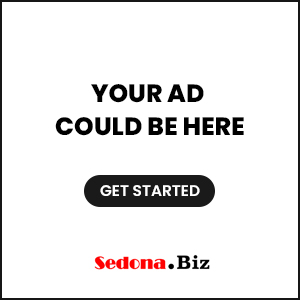 Jeremy Ben-Ami: What does it mean to be pro-Israel in America Today?
Sedona AZ (December 8, 2013) – New York's famous 92nd Street Y returns to Sedona on Monday, Dec. 16 when the Sedona International Film Festival hosts Jeremy Ben-Ami: What does it mean to be pro-Israel in America today? The event will take place at 6:15 p.m. at the festival's Mary D. Fisher Theatre, live as it is happening in New York. 
What does it mean for the American Jewish Community to be pro-Israel? Is it acceptable for American Jews to criticize Israeli politics, as Israelis do? J Street president Jeremy Ben-Ami joins us for a discussion of what it means to be pro-Israel in America.
Jeremy Ben-Ami is Executive Director of J Street and JStreetPAC, the political voice of the pro-Israel, pro-peace movement. From 2003-20044, he was Policy Director for Howard Dean's presidential campaign; in 2001, he was one of the managers of Mark Green's Mayoral campaign in New York City; and, from 1992 through 1996, he worked for former President Bill Clinton, serving for two years as the President's Deputy Domestic Policy Advisor. Ben-Ami has also been actively involved in Israeli politics and communications. In 1998, he started a consulting firm in Israel which worked with Israeli non-profit organizations and politicians.
"Live from NY's 92nd Street Y" features a series of lectures, interviews, panels and readings featuring newsmakers, political figures, opinion-shapers and authors. Join some of the world's most fascinating people for compelling and thought-provoking interactive discussions on the issues and events that affect our lives. Most of the programs provide opportunities for questions and answers with the presenters where participants from remote locations can ask questions as if they were in the New York audience.
This "Live from New York's 92nd Street Y" event is sponsored by Billy and Cheryl Geffon.
Tickets are $12, or $9 for Film Festival members. Tickets are available in advance at the festival office. Both the theatre and film festival office are located at 2030 W. Hwy. 89A, in West Sedona. Call 928-282-1177 for tickets and information or visit www.SedonaFilmFestival.org .