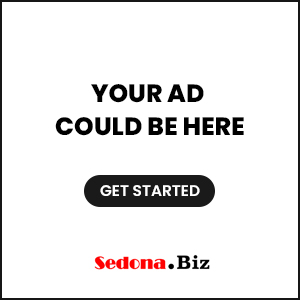 Sedona AZ (November 10, 2013) – New York's famous 92nd Street Y returns to Sedona on Monday and Tuesday, Nov. 18 and 19 when the Sedona International Film Festival hosts two live simulcast events. On Monday, Nov. 18, the program will feature a conversation with Jeb Bush. On Tuesday, Nov. 19, Ari Shavit and David Remnick discuss The Tragedy and Triumph of Israel. Both events will take place at the festival's Mary D. Fisher Theatre, live as they are happening in New York.
A Conversation with Jeb Bush
Monday, Nov. 18 at 6:00 p.m.
Regardless of where you or your parents are from, you probably have strong feelings about immigration. It's a divisive issue which needs careful analysis. As the former governor of Florida and the author of Immigration Wars: Forging an American Solution,
Jeb Bush has given careful thought to crafting a practical, bipartisan approach to immigration policy. Hear for yourself what he proposes and listen to a member of one of
America's leading political families and a potential presidential candidate in 2016.
Jeb Bush is the 43rd governor of the state of Florida, serving from 1999 through 2007. During his two terms, Bush remained true to his conservative principles, cutting taxes, vetoing earmarks and championing major reform of government programs.
Ari Shavit with David Remnick:
The Tragedy and Triumph of Israel
Tuesday, Nov. 19 at 6:15 p.m.
Haaretz senior correspondent Ari Shavit joins New Yorker editor David Remnick for an incisive analysis of the Jewish state's fraught history—and its prospects for the future.
Shavit's new book, My Promised Land: The Triumph and Tragedy of Israel, is the sweeping result of his 30 years in the trenches of Israeli society and politics.
Ari Shavit is a leading Israeli columnist and writer. In recent years, his voice has become one of the most powerful and influential voices in Israel's public arena. His unique writing, which challenges the dogmas of both right and left, has made him one of the leading political thinkers of the Jewish state.
David Remnick, editor of The New Yorker since July, 1998, is the author of several books, including King of the World, Resurrection and Lenin's Tomb.
"Live from NY's 92nd Street Y" features a series of lectures, interviews, panels and readings featuring newsmakers, political figures, opinion-shapers and authors. Join some of the world's most fascinating people for compelling and thought-provoking interactive discussions on the issues and events that affect our lives. Most of the programs provide opportunities for questions and answers with the presenters where participants from remote locations can ask questions as if they were in the New York audience.
These "Live from New York's 92nd Street Y" events are sponsored by the Cultural Committee of the Jewish Community of Sedona and the Verde Valley with special assistance from the estate of long-time supporter Lou Getoff.
Tickets for each simulcast are $12, or $9 for Film Festival members. Tickets are available in advance at the festival office. Both the theatre and film festival office are located at 2030 W. Hwy. 89A, in West Sedona. Call 928-282-1177 for tickets and information or visit www.SedonaFilmFestival.org .