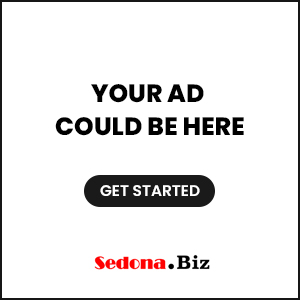 Acclaimed new independent films make Sedona premiere at Mary D. Fisher Theatre
Sedona AZ (January 4, 2014) – The Sedona International Film Festival is proud to present the Northern Arizona premieres of the new award-winning independent films "The Liberator" and "Food Chains" showing Jan. 9-14 at the Mary D. Fisher Theatre.
THE LIBERATOR
"The Liberator" is a grand, big-screen period drama that the Hollywood Reporter calls "epic and absorbing". Edgar Ramirez gives an impassioned and charismatic performance as legendary leader Simón Bolívar.
Simón Bolívar fought over 100 battles against the Spanish Empire in South America. He rode over 70,000 miles on horseback. His military campaigns covered twice the territory of Alexander the Great.
His army never conquered — it liberated.
One of the key leaders in the colonial struggle for independence in Latin America, Bolívar remains one of the region's most inspirational and influential figures to this day. Following his ultimate victory over the formidable forces of the Spanish Empire, he helped establish the first union of independent nations in Central/South America, Gran Colombia (which included the territories of contemporary Peru, northern Brazil, Panama, Ecuador, Venezuela and Colombia), over which he presided from 1819 to 1830.
Bookended by a foiled attempt on Bolívar's life in Bogota in 1828, "The Liberator" charts the story of the revolutionary leader's impassioned fight for independence from Spain and creation of a united South American nation, the great stories of love and loss in his life, the political intrigue and drama following his ascension to power and his mysterious death.
"The Liberator" will be shown at the Mary D. Fisher Theatre Jan. 9-14. Showtimes will be 4 p.m. on Friday, Saturday and Monday, Jan. 9, 10 and 12; and 7 p.m. on Tuesday and Wednesday, Jan. 13-14.  
FOOD CHAINS
The Sedona Film Festival is proud to partner with the Illuminate Film Festival to present "Food Chains" — executive produced by Eva Longoria (who also appears in the film) and narrated by Forest Whitaker.
There is more interest in food these days than ever, yet there is very little interest in the hands that pick it. Farmworkers who form the foundation of our fresh food industry are routinely abused and robbed of wages. In extreme cases they can be beaten, sexually harassed or even enslaved — all within the borders of the United States.
"Food Chains" exposes the human cost in our food supply and the complicity of the supermarket industry. Supermarkets earn $4 trillion globally and have tremendous power over the agricultural system. Over the past three decades they have drained revenue from their supply chain, leaving farmworkers in poverty and forced to work under subhuman conditions. Yet, supermarkets take no responsibility for this.
The narrative of the film focuses on an intrepid and highly lauded group of tomato pickers from Southern Florida — the Coalition of Immokalee Workers or CIW — who are revolutionizing farm labor.
The film is one of hope and promise for the triumph of morality over corporate greed — to ensure a dignified life for farm workers and a more humane, transparent food chain.
"Food Chains" will be shown at the Mary D. Fisher Theatre Jan. 11-14. Showtimes will be 7 p.m. on Sunday and Monday, Jan. 11-12; and 4 p.m. on Tuesday and Wednesday, Jan. 13-14. 
Tickets are $12, or $9 for Film Festival members. For tickets and more information, please call 928-282-1177. Both the theatre and film festival office are located at 2030 W. Hwy. 89A, in West Sedona. For more information, visit: www.SedonaFilmFestival.org.