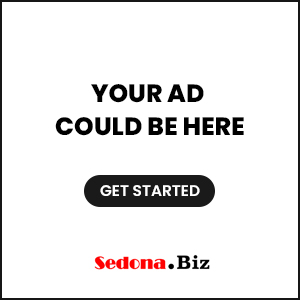 Award-winning new award-winning independent films premiere at Mary D. Fisher Theatre
Sedona AZ (July 11, 2013) – The Sedona International Film Festival is proud to present the Northern Arizona premieres of "The East" and "Shadow Dancer" showing July 16-19 at the Mary D. Fisher Theatre.
THE EAST
"The East" features an award-winning ensemble cast including Ellen Page, Brit Marling, Alexander Skarsgard, Patricia Clarkson and Julia Ormond.
A suspenseful and provocative espionage thriller from acclaimed writer/director Zal Batmanglij and writer-actress Brit Marling, "The East" stars Marling as former FBI agent Sarah Moss. Moss is starting a new career at Hiller Brood, an elite private intelligence firm that ruthlessly protects the interests of its A-list corporate clientele.
Handpicked for a plum assignment by the company's head honcho, Sharon (Patricia Clarkson), Sarah goes deep undercover to infiltrate The East, an elusive anarchist collective seeking revenge against major corporations guilty of covering up criminal activity.
Determined, highly-trained and resourceful, Sarah soon ingratiates herself with the group, overcoming their initial suspicions and joining them on their next action or "jam." But living closely with the intensely committed members of The East, Sarah finds herself torn between her two worlds as she starts to connect with anarchist Benji (Alexander Skarsgård) and the rest of the collective, and awakens to the moral contradictions of her personal life.
"The East" will be shown at the Mary D. Fisher Theatre July 16-19. Showtimes will be 4 p.m. on Tuesday and Wednesday, and 7 p.m. on Thursday and Friday.
SHADOW DANCER
Directed by acclaimed filmmaker James Marsh (Man on Wire, Project Nim), "Shadow Dancer" stars Andrea Riseborough, Gillian Anderson and Clive Owen.
A conspiracy thriller set around an act of betrayal within a tight knit family, the story centers around single mother Collette McVeigh (Riseborough) — a Republican living in Belfast with her mother and hardliner IRA brothers.
When she is arrested for her part in an aborted IRA bomb plot in London, an MI5 officer (Owen) offers her a choice: lose everything and go to prison or return to Belfast to spy on her own family.
With her son's life in her hands, Collette chooses to place her trust in the MI5 and return home. When her brothers' secret operation is ambushed, suspicions of an informant are raised and Collette finds both herself and her family in grave danger.
With informants working on both sides, Collette's psychological and personal turmoil builds.
"Shadow Dancer" will be shown at the Mary D. Fisher Theatre July 16, 18 and 19. Showtimes will be 7 p.m. on Tuesday, 4 p.m. on Thursday and Friday.
Tickets are $12, or $9 for Film Festival members. For tickets and more information, please call 928-282-1177. Both the theatre and film festival office are located at 2030 W. Hwy. 89A, in West Sedona. For more information, visit: www.SedonaFilmFestival.org.