A celebration of Dave Brubeck performed LIVE by his sons' quartet at Performing Arts Center
Sedona AZ (February 2, 2014) – The Sedona International Film Festival is proud to host a live jazz concert featuring The Brubeck Brothers Quartet — "A Celebration of Dave Brubeck" — on Sunday, Feb. 9 at 2 p.m. at the Sedona Performing Arts Center. What better way to celebrate the life and music of jazz titan, American icon, pianist and composer Dave Brubeck, than with his family!
The festival is proud to welcome back the world-renowned, internationally-acclaimed Brubeck Brothers Quartet — an exciting jazz group featuring two members of one of America's most accomplished musical families, Daniel Brubeck (drums,) and Chris Brubeck (bass & trombone.)
On this special tribute to their father — the legendary Dave Brubeck — enjoy fresh versions of Brubeck classics like "Take Five" and "Blue Rondo a la Turk," as well as the quartet's original compositions. The boys will celebrate their father with an exciting performance featuring all the great Brubeck hits, as well as musical memories, family stories, archival videos and personal insights into Dave's most famous works.   "Honorary Brothers" Mike DeMicco (guitar) and Chuck Lamb (piano), complete this dynamic quartet. 
They have performed at concert series, colleges, and jazz festivals across North America and Europe including the Newport, Detroit, Ravinia, Las Vegas, Sedona, Spokane & Monterey Jazz Festivals.  These versatile musicians also collaborate with orchestras, and in 2006 ignited the Salt Lake City Jazz Festival by playing with the Utah Symphony conducted by Keith Lockhart.
With Chris Brubeck's compositions as a vehicle, the quartet has joined with chamber groups to collaborate with musicians from the St. Paul Chamber Orchestra, the Philadelphia Orchestra and the Russian National Symphony Orchestra.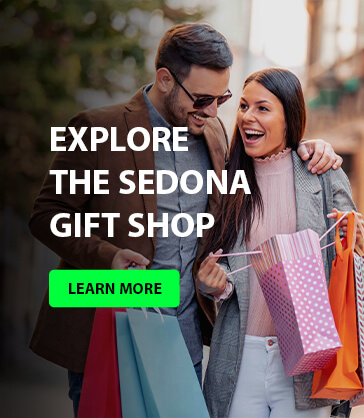 The Brubeck Brothers Quartet's debut Koch recording, Intuition, impressed the national jazz media and spent several weeks in the top ten radio charts while earning enthusiastic reviews from JazzTimes, Downbeat, Boston Globe and many other respected publications.  
Although the quartet's style is rooted in "straight-ahead" jazz, their concerts reveal an inherent ability to explore and play odd time signatures while naturally integrating the influences of funk, blues and world music. The group's creativity, technique and improvisation can be heard in their uncompromising music, which reflects their dedication to melody, rhythm, culture and the spontaneous spirit of jazz.
"A Celebration of Dave Brubeck" featuring the Brubeck Brothers Quartet live in concert will be held Sunday, Feb. 9 at 2 p.m. at the Sedona Performing Arts Center, located at Sedona Red Rock High School. Tickets are $27 general admission; $22 for film festival members and $20 for full time students.
Visit www.SedonaFilmFestival.org to order tickets online or for more information. Call the film festival office at 928-282-1177 to order by phone. The office is located at 2030 W. SR 89A, Suite A3 in West Sedona.