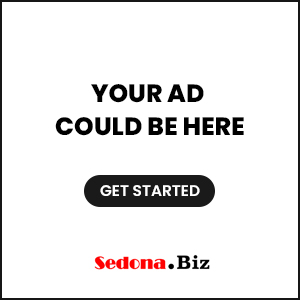 Acclaimed new independent films make Sedona premiere at Mary D. Fisher Theatre
Sedona AZ (January 17, 2015) – The Sedona International Film Festival is proud to present the Northern Arizona premieres of the new award-winning independent films "Song One" (starring Academy Award-winner Anne Hathaway) and "Six Dance Lessons in Six Weeks" (starring Academy Award nominee and Golden Globe winner Gena Rowlands) showing Jan. 23-29 at the Mary D. Fisher Theatre.
SONG ONE
"Song One" tells a story about how music connects and transforms people. It's also a movie about the struggle to become an artist.
Academy Award-winner Anne Hathaway stars as Franny in "Song One", a romantic drama set against the backdrop of Brooklyn's vibrant modern-folk music scene. After Franny's musician brother Henry (Ben Rosenfield, Boardwalk Empire) is injured and hospitalized in a coma following a car accident, Franny returns home after a long estrangement and begins to use his notebook as a guide to how his life has evolved in her absence.
Franny seeks out the musicians and artists Henry loved, in the course of her journey meeting James Forester (Johnny Flynn) — his musical idol — whose success and fame belie a shy and private man. As a strong romantic connection develops between Franny and James, the question becomes if love can bloom even under the most adverse circumstances.
"Song One" encapsulates the nature of creating — the process of starting from scratch and starting over. The result is music, which draws the characters together in a meaningful way.
The film also stars Academy Award-winner Mary Steenburgen (The Help) and features original music composed by Jenny Lewis and Johnathan Rice, and live performances from Sharon Van Etten, The Felice Brothers, Dan Deacon, Paul Whitty, Naomi Shelton and the Gospel Queens, Cass Dillon, and Elizabeth Ziman.
"Song One" will be shown at the Mary D. Fisher Theatre Jan. 23-29. Showtimes will be 4 p.m. on Friday, Saturday and Thursday, Jan. 23, 24 and 29; and 7 p.m. Monday, Tuesday and Wednesday, Jan. 26-28. 
SIX DANCE LESSONS IN SIX WEEKS
Two-time Academy Award-nominee and two-time Golden Globe-winner Gena Rowlands (The Notebook) stars as the crusty 75-year-old South Florida matron Lily Harrison, who unexpectedly develops a remarkable, life-changing friendship with her much younger, gay dance instructor in the highly-anticipated feature film adaptation of the beloved international hit comedy, "Six Dance Lessons in Six Weeks", written by two-time Writers Guild Award winner and Emmy-nominee Richard Alfieri.
Cheyenne Jackson co-stars as Michael Minetti, the 30-year-old teacher who is assigned to Lily after she calls to request private lessons from Cunard's Dance Studio. Cunard (Julian Sands) has the best-looking staff of any dance studio in the state. Frustrated that his Broadway career has been reduced to teaching old ladies to dance, Michael is ornery and disrespectful when he arrives at Lily's spacious, ocean-view apartment for her first lesson. Tempers quickly flare and Lily orders him out. Michael knows he was out of line, and really needing the work, swallows his pride and asks Lily for a second chance. Surprisingly, she says yes.
At first, Lily and Michael see each as stereotypes — a conservative, judgmental older woman and an immoral, untrustworthy scam artist. But as they work their way through the dances — the Swing, Tango, Waltz, Foxtrot, Cha-Cha, and Contemporary Dance — and get to know each other, Lily and Michael discover how far from the truth their initial impressions actually were. Their trust and respect grows, and by the final lesson, Lily shares with Michael her most closely guarded secret and he shares with her his greatest gifts, his loyalty and compassion.
A poignant comedy filled with music and dance that also addresses the serious issues of intolerance and ageism, "Six Dance Lessons In Six Weeks" is the story of two people experiencing one of life's greatest joys, the enduring love and friendship of another human being.
The film also stars Oscar, Emmy, Tony and Grammy award winner Rita Moreno, 2-time Academy-Award-nominee Jacki Weaver, Julian Sands, Kathleen Rose Perkins, Emmy Award-winner Anthony Zerbe, and Simon Miller.
"Six Dance Lessons in Six Weeks" will be shown at the Mary D. Fisher Theatre Jan. 23-28. Showtimes will be 7 p.m. on Friday, Saturday and Sunday, Jan. 23-25; and 4 p.m. on Monday, Tuesday and Wednesday, Jan. 26-28. 
Tickets are $12, or $9 for Film Festival members. For tickets and more information, please call 928-282-1177. Both the theatre and film festival office are located at 2030 W. Hwy. 89A, in West Sedona. For more information, visit: www.SedonaFilmFestival.org.