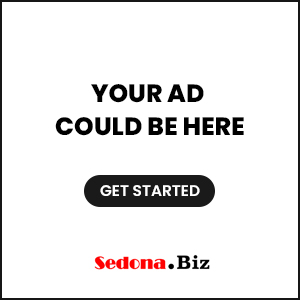 Academy Award-winning film explores a love of the movies at Mary D. Fisher Theatre
Sedona AZ (January 18, 2015) – The Sedona International Film Festival is proud to present a very special screening of "Cinema Paradiso" — the 1989 Academy Award winner and Golden Globe winner for Best Foreign Language Film — on Sunday, Jan. 25. The film is an homage to the love of movies and the magic of the cinema. There will be one screening at 4 p.m. at the festival's Mary D. Fisher Theatre.
"We are proud to present this classic, award-winning, cinematic treasure the way it is meant to be experienced: on the big screen," said festival director Patrick Schweiss.
"Cinema Paradiso" is the beautiful, enchanting story of a young boy's lifelong love affair with the movies. Set in an Italian village, Salvatore finds himself enchanted by the flickering images at the Cinema Paradiso, yearning for the secret of the cinema's magic.
When the projectionist, Alfredo, agrees to reveal the mysteries of moviemaking, a deep friendship is born. In the dark confines of the cramped theater, the townsfolk come to escape from the grim realities of post-war Italy while Salvatore learns most of what he'll ever learn about love, loss and loyalty from his beloved mentor and his nights spent at Cinema Paradiso.
The day comes for Salvatore to leave the village and pursue his dream of making movies of his own. Thirty years later he receives a message that beckons him back home to a secret and beautiful discovery that awaits him.
"Cinema Paradiso" will be shown at the Mary D. Fisher Theatre on Sunday, Jan. 25 at 4 p.m. Tickets are $12, or $9 for Film Festival members. For tickets and more information, please call 928-282-1177. Both the theatre and film festival office are located at 2030 W. Hwy. 89A, in West Sedona. For more information, visit: www.SedonaFilmFestival.org.