Mary D. Fisher Theatre plays host to Academy Award nominated short films Feb. 8-14
Sedona AZ (January 30, 2019) – The Sedona International Film Festival is proud to present the Northern Arizona premieres of the 2019 Oscar Nominated Shorts Programs Feb. 8-14 at the Mary D. Fisher Theatre.
Now an annual film festival tradition, Sedona audiences will be able to see all of the short films nominated for Academy Awards before the Oscar telecast in late February. A perennial hit with audiences around the country (and now the world), don't miss this year's selection of shorts. All of the Live Action Short Film nominees and Animated Short Film nominees will be featured. Documentary Short Film nominees will also be shown the following week.
The Oscar-nominated Live Action Shorts Program will include:
Detainment(Ireland) – Two ten-year-old boys are detained by police under suspicion of abducting and murdering a toddler. A true story based on interview transcripts from the James Bulger case which shocked the world in 1993 and continues to incite public outrage across the UK today.
Fauve(Canada) – Set in a surface mine, two boys sink into a seemingly innocent power game with Mother Nature as the sole observer. Alone in the wild the two boys play around. Complicity evolves into a confrontation where one wants to have power over the other. Taking proportions larger than nature, this game will not prove as harmless as they thought.
Marguerite(Canada) – An aging woman and her nurse develop a friendship that inspires her to unearth unacknowledged longing and thus help her make peace with her past.
Madre (Mother)(Spain) – A single mother receives a call from herseven-year-old son who is on vacation with hisfather in the French Basque Country. At first the call is a cause for joy, but soon it becomes a horrible nightmare when the child tells her that he is alone and cannot find his father who left a while ago
Skin(USA) – A small supermarket in a blue-collar town, a black man smiles at a 10 year old white boy across the checkout aisle. This innocuous moment sends two gangs into a ruthless war that ends with a shocking backlash.
The Oscar Live Action Shorts Program will show: Friday and Sunday, Feb. 8 and 10 at 4 p.m.; and Saturday and Thursday, Feb. 9 and 14 at 7 p.m.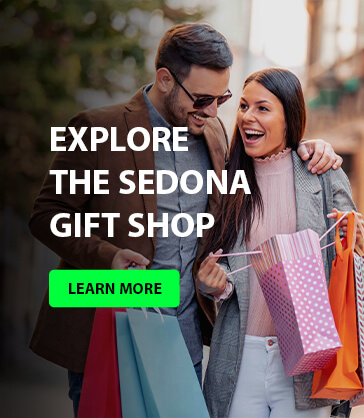 The Oscar-nominated Animated Shorts Program will include:
Animal Behaviour(Canada) – Dealing with what comes naturally isn't easy, especially for animals. In "Animal Behaviour", the latest animated short from the Oscar-winning team of Alison Snowden and David Fine (Bob's Birthday), five animals meet regularly to discuss their inner angst in a group therapy session led by Dr. Clement, a canine psychotherapist.
Bao(USA) – In Disney•Pixar's "Bao", an aging Chinese mom suffering from empty nest syndrome gets another chance at motherhood when one of her dumplings springs to life as a lively, giggly dumpling boy. Mom excitedly welcomes this new bundle of joy into her life, but Dumpling starts growing up fast, and Mom must come to the bittersweet revelation that nothing stays cute and small forever. This short film from Pixar Animation Studios and director Domee Shi explores the ups and downs of the parent-child relationship through the colorful, rich, and tasty lens of the Chinese immigrant community in Canada.
Late Afternoon(Ireland) – Emily is an elderly woman who lives between two states, the past and the present. She journeysinto an inner world, reliving moments from her life. She searches for a connection within her vivid, but fragmented memories.
One Small Step(USA and China) – Luna is a vibrant young Chinese American girl who dreams of becoming an astronaut. From the day she witnesses a rocket launching into space on TV, Luna is driven to reach for the stars. In the big city, Luna lives with her loving father Chu, who supports her with a humble shoe repair business he runs out of his garage. As Luna grows up, she enters college, facing adversity of all kinds in pursuit of her dreams.
Weekends(USA) – "Weekends" is the story of a young boy shuffling between the homes of his recently divorced parents. Surreal dream-like moments mix with the domestic realities of a broken up family in this hand-animated film set in 1980's Toronto.
The program will also include additional animated films as bonus material.
The Oscar Animated Shorts Program will show: Friday and Sunday, Feb. 8 and 10 at 7 p.m.; and Thursday, Feb. 14 at 4 p.m.
Tickets are $12, or $9 for Film Festival members. For tickets and more information, please call 928-282-1177. Both the theatre and film festival office are located at 2030 W. Hwy. 89A, in West Sedona. For more information, visit: www.SedonaFilmFestival.org.