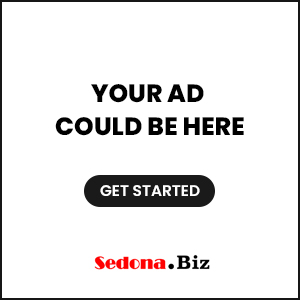 Mary D. Fisher Theatre plays host to Academy Award nominated short films Feb. 9-14
Sedona AZ (February 2, 2018) – The Sedona International Film Festival is proud to present the Northern Arizona premieres of The 2018 Oscar Nominated Shorts Programs Feb. 9-14 at the Mary D. Fisher Theatre. Now an annual film festival tradition, Sedona audiences will be able to see all of the short films nominated for Academy Awards before the Oscar telecast in late February. All of the Live Action Short Film nominees and Animated Short Film nominees will be featured. Documentary Short Film nominees will also be shown the following week.
OSCAR LIVE ACTION SHORTS PROGRAM 2018
The Oscar-nominated Live Action Shorts Program will include:
Dekalb Elementary(USA) -Inspired by a 911 call placed during a school shooting incident in Atlanta, Georgia.
My Nephew Emmett(USA) -In 1955, a Mississippi preacher tries to protect his 14-year-old nephew, Emmett Till from two racist killers out for blood. Based on true events.
The

Eleven O'Clock

(Australia) -The delusional patient of a psychiatrist believes he is actually the psychiatrist. As they each attempt to treat each other the session gets out of control.
The Silent Child(United Kingdom) – "The Silent Child" centers around a profoundly deaf four year old girl named Libby who is born into a middle class family and lives in a world of silence until a caring social worker teaches her the gift of communication.
Watu Wote/All of Us(Germany/Kenya) – For almost a decade Kenya has been targeted by terrorist attacks of the Al-Shabaab. An atmosphere of anxiety and mistrust between Muslims and Christians is growing. Until in December 2015, Muslim bus passengers showed that solidarity can prevail.
The Oscar Live Action Shorts Program will show: Friday and Tuesday, Feb. 9 and 13 at 4 p.m.; and Sunday, Monday and Wednesday, Feb. 11, 12 and 14 at 7 p.m.
OSCAR ANIMATED SHORTS PROGRAM 2018
The Oscar-nominated Animated Shorts Program will include:
Dear Basketball(USA) – Basketball great Kobe Bryant collaborated with visionary animator Glen Keane and legendary composer John Williams on an animated short film that explores what it means to achieve your dream, and then leave it behind. The animated film is an adaptation of Bryant's NBA retirement announcement after 20 years with the Los Angeles Lakers. Narrated by Bryant, the film's hand-drawn animation and emotional score will touch fans of all ages with its universal message about love and loss.
Garden Party(France) -In a deserted rich house, a couple of amphibians explore their surroundings and follow their primal instincts.
Lou(USA) – When a toy stealing bully ruins recess for a playground full of kids, only one thing stands in his way: the "Lost and Found" box.
Negative Space(France) – My dad taught me how to pack.
Revolting Rhymes(United Kingdom) – "Revolting Rhymes" interweaves Dahl's retellings of classic fairy tales with playful twists and surprising endings. The all-star voice cast comprises of Dominic West, David Walliams, Rob Brydon, Tamsin Greig, Bertie Carvel, Rose Leslie, Bel Powley, Gemma Chan and Isaac Hempstead Wright.
The program will also include three additional animated films as bonus material: "Lost Property Office", "Coin Operated" and "Achoo".
The Oscar Animated Shorts Program will show: Friday and Tuesday, Feb. 9 and 13 at 7 p.m.; and Wednesday, Feb. 14 at 4 p.m.
Tickets are $12, or $9 for Film Festival members. For tickets and more information, please call 928-282-1177. Both the theatre and film festival office are located at 2030 W. Hwy. 89A, in West Sedona. For more information, visit: www.SedonaFilmFestival.org.