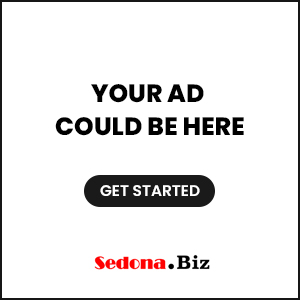 Acclaimed new independent films make Sedona premiere at Mary D. Fisher Theatre
Sedona AZ (August 27, 2014) – The Sedona International Film Festival is proud to present the Northern Arizona premieres of the acclaimed new award-winning independent films "Mood Indigo" (a French romantic comedy) and "I Origins" (a new American drama) showing Sept. 5-9 at the Mary D. Fisher Theatre.
MOOD INDIGO
Audrey Tautou (Amélie; Coco Before Chanel) and Romain Duris star in the French romantic comedy "Mood Indigo". Eminently inventive filmmaker Michel Gondry finds inspiration from French novelist Boris Vian's novel to create this visionary love story.
Set in a charmingly surreal Paris, Duris plays wealthy bachelor Colin, whose hobbies include developing his pianocktail (a cocktailmaking piano) and devouring otherworldly dishes prepared by his trusty chef Nicolas (Omar Sy, The Untouchables). When Colin learns that his best friend Chick — a fellow acolyte of the philosopher JeanSol Partre — has a new American girlfriend, our lonely hero attends a friend's party in hopes of falling in love himself.
He soon meets Chloé (Tautou) and before they know it, they're dancing to Duke Ellington and plunging headfirst into a romance that Gondry rapturously depicts as only he can. Their whirlwind courtship is tested when an unusual illness plagues Chloe; a flower begins to grow in her lungs. To save her, Colin discovers the only cure is to surround Chloe with a never-ending supply of fresh flowers.
"Mood Indigo" — a hit with critics and audiences and hailed as a "visual feast for the senses" — was nominated for three 2014 César Awards (the French equivalent of the Academy Awards): Best Original Music, Best Costume and Best Production Design.
"Mood Indigo" will be shown at the Mary D. Fisher Theatre Sept. 5-9. Showtimes will be 4 p.m. on Friday and Saturday, Sept. 5-6; 1 p.m. on Sunday, Sept. 7; and 7 p.m. on Monday and Tuesday, Sept. 8-9.  
I ORIGINS
"I Origins" — the second feature film from writer and director Mike Cahill — tells the story of Dr. Ian Gray (Michael Pitt), a molecular biologist studying the evolution of the eye. He finds his work permeating his life after a brief encounter with an exotic young woman (Astrid Bergès-Frisbey) who slips away from him.
As his research continues years later with his lab partner Karen (Brit Marling), they make a stunning scientific discovery that has far reaching implications and complicates both his scientific and spiritual beliefs. Traveling half way around the world, he risks everything he has ever known to validate his theory.
Like Cahill's first film (2011 Sundance Film Festival winner "Another Earth"), "I Origins" is a personal and unconventional exploration of the mysteries of the scientific world. He calls his the film both a molecular-biology thriller and a love story.
"For generations, the eyes have been called the windows to the soul," explains Cahill. "Think about it," he says. "We each possess these magnificent artworks on the front of our face. They are all beautiful, if you look very closely at them."
"I Origins" will be shown at the Mary D. Fisher Theatre Sept. 5-9. Showtimes will be 7 p.m. on Friday and Saturday, Sept. 5-6; and 4 p.m. on Sunday, Monday and Tuesday, Sept. 7-9. 
Tickets are $12, or $9 for Film Festival members. For tickets and more information, please call 928-282-1177. Both the theatre and film festival office are located at 2030 W. Hwy. 89A, in West Sedona. For more information, visit: www.SedonaFilmFestival.org.