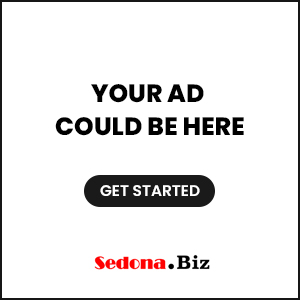 Special Valentine's weekend event will feature guest filmmaker at the Mary D. Fisher Theatre
Sedona AZ (February 4, 2015) – The Sedona International Film Festival is proud to present a special Valentine's Day weekend film screening event: "Mary Pickford: The Muse of the Movies". The film — a tribute to a legendary silent movie sweetheart — will debut for two screenings at the Mary D. Fisher Theatre at 4 p.m. on Saturday and Sunday, Feb. 14 and 15. 
The film's director, producer and editor, Nicholas Eliopoulos, will be in Sedona to host the film and Q&A discussions following both screenings.
"Mary Pickford: The Muse of the Movies" traces the life of the legendary silent film star, movie pioneer and keen business woman who co-created United Artists Studios. Pickford's life (1892-1979) also parallels an even larger story, the telling of the "birth of the cinema" itself. Pickford, known as "America's Sweetheart", was the first actress to earn one million dollars during a single year and the only star to ever receive a 50% profit share of her movies.
Through restored vintage audio recordings, Pickford narrates her own story along with actor Michael York. Cameo interviews with Adolf Zukor, famed aviator Amelia Earhart, Douglas Fairbanks, Jr., Buddy Rogers, Lillian Gish and rare home movies give the viewer an in-depth look into the early world of American cinema.
Pickford was also one of the 36 founders of the Academy of Motion Picture Arts and Sciences. Her influence in the development of film acting was enormous. Because her international fame was triggered by moving images, she is a watershed figure in the history of modern celebrity. And as one of silent film's most important performers and producers, her contract demands were central to shaping the Hollywood industry. In consideration of her contributions to American cinema, the American Film Institute named Pickford twenty-fourth among the greatest female stars of all time.
"This evocative film provides a rich and rounded portrait of Mary Pickford, whose significance in the history of film cannot be overstated," says film critic and historian Leonard Maltin. "It's especially interesting to revisit key moments in Pickford's life and career through her own voice and words."
" 'Mary Pickford: The Muse of the Movies' is a wonderful, heartfelt film that evokes a special time in the history of cinema," raves Ken Burns, award-winning documentary filmmaker.
Join filmmaker Nicholas Eliopoulos for this special Valentine's Weekend event and enjoy a behind-the-scenes look at the making of the movie with Q&As after both screenings.
"Mary Pickford: The Muse of the Movies" will be shown at the Mary D. Fisher Theatre on Saturday and Sunday, Feb. 14 and 15 at 4 p.m. Tickets are $12, or $9 for Film Festival members. For tickets and more information, please call 928-282-1177. Both the theatre and film festival office are located at 2030 W. Hwy. 89A, in West Sedona. For more information, visit: www.SedonaFilmFestival.org.