Oct. 2 simulcast will feature Thomas Friedman; Oct. 3 event will feature Joseph Stiglitz
Sedona AZ (September 22, 2012) – New York's famous 92nd Street Y comes to Sedona on Tuesday and Wednesday, Oct. 2 and 3 when the Sedona International Film Festival hosts the live simulcast of programs and discussions with Thomas Friedman (Tuesday, Oct. 2) and Joseph Stiglitz (Wednesday, Oct. 3) The special events will take place at 5:00 p.m. each day at the festival's Mary D. Fisher Theatre, live as they are happening in New York.
Thomas Friedman
Tuesday, October 2nd • 5:00 PM
Thomas Friedman's discussion in entitled: "That Used to Be Us: How America Fell Behind in the World it Invented and How We Can Come Back," based on his most-recent book.
Friedman, one of our most influential columnists, analyzes current challenges we face — globalization, the revolution in information technology, the nation's chronic deficits and its pattern of energy consumption — and spells out what we need to do now to rediscover America and rise to this moment.
Considered one of America's Best Leaders by U.S. News & World Report, Friedman is the winner of three Pulitzer Prizes and the author of six bestselling books — among them From Beirut to Jerusalem and The World Is Flat. He has covered monumental stories from around the globe for The New York Times since 1981. Since 1995, Friedman has been the Times' Foreign Affairs columnist, traveling extensively in an effort to anchor his opinions in reporting on the ground.
Friedman's three Pulitzer Prizes include: the 1983 Pulitzer Prize for international reporting (from Lebanon), the 1988 Pulitzer Prize for international reporting (from Israel), and the 2002 Pulitzer Prize for distinguished commentary. In 2004, he was also awarded the Overseas Press Club Award for lifetime achievement and the honorary title Order of the British Empire (OBE) by Queen Elizabeth II. In 2009, he was given the National Press Club's lifetime achievement award.
Joseph Stiglitz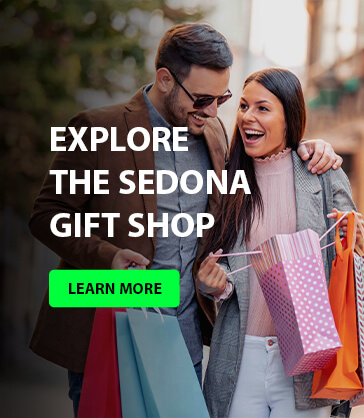 Wednesday, October 3rd • 5:00 PM
Joseph Stiglitz's discussion will be entitled: "Where Do We Go From Here?"
Stiglitz is University Professor at Columbia University, the winner of the 2001 Nobel Prize in Economics, and a lead author of the 1995 International Panel on Climate Change (IPCC) report, which shared the 2007 Nobel Peace Prize. He is also co-chair of Columbia University's Committee on Global Thought. His latest book, The Price of Inequality: How Today's Divided Society Endangers Our Future, looks at the damage that America's severe and worsening economic inequality is doing to our nation's political system, our economic system and our policies.
Stiglitz was a member of the Council of Economic Advisers from 1993-95, during the Clinton administration, and served as CEA chairman from 1995-97. He then became Chief Economist and Senior Vice-President of the World Bank from 1997-2000. In 2008, he was appointed by French President Nicolas Sarkozy to chair a Commission on the Measurement of Economic Performance and Economic Progress. Stiglitz helped create a new branch of economics, "The Economics of Information," exploring the consequences of information asymmetries and pioneering such pivotal concepts as adverse selection and moral hazard, which have now become standard tools not only of theorists, but of policy analysts.
Recognized around the world as a leading economic educator, he has written textbooks that have been translated into more than a dozen languages. Stiglitz founded one of the leading economics journals, The Journal of Economic Perspectives.
Now in its tenth year, "Live from NY's 92nd Street Y" brings the world's most compelling people to over 50 cities across North America via a unique live, interactive satellite broadcast program. The Sedona Film Festival is the official host of program in Northern Arizona. Join some of the world's most fascinating people for compelling and thought-provoking interactive discussions on the issues and events that affect our lives. Most of the programs provide opportunities for questions and answers with the presenters where participants from remote locations can ask questions as if they were in the New York audience.
"Live from NY's 92nd Street Y: Thomas Friedman" will be shown live on Tuesday, Oct. 2 at 5:00 p.m. "Live from NY's 92nd Street Y: Joseph Stiglitz" will be shown live on Wednesday, Oct. 3 at 5:00 p.m. The events are sponsored by Billy and Cheryl Geffon.
Tickets for each simulcast are $15, or $12.50 for Film Festival members. Tickets are available in advance at the festival office. Both the theatre and film festival office are located at 2030 W. Hwy. 89A, in West Sedona. Call 928-282-1177 for tickets and information or visit www.SedonaFilmFestival.com.