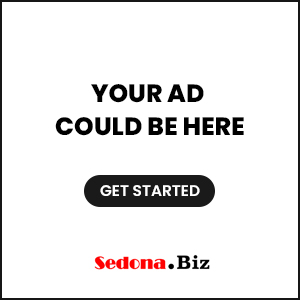 Sedona AZ (September 26, 2014) – New York's famous 92nd Street Y returns to Sedona on Wednesday, Oct. 8 when the Sedona International Film Festival hosts "Don't Wait for the Next War" featuring retired four-star general Wesley K. Clark. The event will take place at 5:15 p.m. at the festival's Mary D. Fisher Theatre, live as it is happening in New York. 
Can America have a real national strategy and move forward without the focus of war? As we emerge from a decade of expensive overseas wars, retired four-star general Wesley K. Clark identifies a new unifying national strategy to make the US independent of the Middle East, freeing the country to fully focus on the resurgence of China.
Clark served as Supreme Allied Commander Europe, where he led NATO forces to victory in the war in Kosovo. He is chairman and CEO of Wesley K. Clark & Associates, a strategic consulting firm. He has received numerous military awards, including the Silver Star, Bronze Star and Purple Heart. In August 2000, General Clark was awarded the Presidential Medal of Freedom — the nation's highest civilian honor.  He has also received honorary knighthoods from the British and Dutch governments and was made a commander of the French Legion of Honor.
Clark is a global thinker about matters both military and civilian. In this talk he addresses how the United States can find its proper place in the global order before the next war limits the available options. "Today, the United States stands at a fateful crossroads," writes Clark. "After two decades as the world's undisputed superpower, we are facing new realities at home and abroad, and it is time to rethink our role and set new objectives and priorities."
Clark examines a wide variety of issues, including constructive ways to combat the disruptions caused by terrorism; the importance of dependable cybersecurity so that governments working to better the lot of their citizens cannot be thwarted by hackers; how to shore up a fragile American financial system so that another massive economic collapse does not occur; the necessity of fully understanding the rise of Chinese military and economic power; and how to halt or at least slow down climate change.
Tickets are $12, or $9 for Film Festival members. Tickets are available in advance at the festival office. Both the theatre and film festival office are located at 2030 W. Hwy. 89A, in West Sedona. Call 928-282-1177 for tickets and information or visit www.SedonaFilmFestival.org .