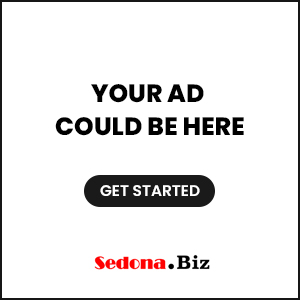 Sedona AZ (January 4, 2014) – New York's famous 92nd Street Y returns to Sedona on Tuesday, Jan. 14 when the Sedona International Film Festival hosts Jane Pauley with Tom Brokaw. The event will take place at 6:15 p.m. at the festival's Mary D. Fisher Theatre, live as it is happening in New York.
Pioneering TV anchors Jane Pauley and Tom Brokaw reunite for an inspiring discussion about "the lucky generation" — boomers who, at 50 and up, are finding their true callings. Pauley shares practical ideas and motivating advice from her new book, Your Life Calling, as well as her own personal story of reinvention. A not-to-be-missed evening for anyone who knows the yearning for "something different" or "something more."
Jane Pauley was born on October 31, 1950, in Indianapolis, Indiana. In 1976, she joined NBC's "Today" show as a correspondent, and later co-anchored with Tom Brokaw and his replacement, Bryant Gumbel. After resigning from her position on "Today" in 1989, Pauley began a successful NBC weekly magazine series, "Real Life with Jane Pauley," which was later renamed "Dateline." In 2003, after 27 years of broadcasting, Pauley announced that she was leaving NBC.
Tom Brokaw was born on February 6, 1940, in Webster, South Dakota. Starting as a radio reporter in college, Brokaw worked his way up to become NBC's Washington correspondent, covering Watergate in 1973. He became anchor of "NBC Nightly News" in 1982 and—during his tenure—saw the fall of the Berlin Wall and interviewed Mikhail Gorbachev. Brokaw remained at the anchor desk until his retirement in 2004. His book The Greatest Generation was a bestseller.
"Live from NY's 92nd Street Y" features a series of lectures, interviews, panels and readings featuring newsmakers, political figures, opinion-shapers and authors. Join some of the world's most fascinating people for compelling and thought-provoking interactive discussions on the issues and events that affect our lives. Most of the programs provide opportunities for questions and answers with the presenters where participants from remote locations can ask questions as if they were in the New York audience.
This "Live from New York's 92nd Street Y" event is sponsored by Billy and Cheryl Geffon.
Tickets are $12, or $9 for Film Festival members. Tickets are available in advance at the festival office. Both the theatre and film festival office are located at 2030 W. Hwy. 89A, in West Sedona. Call 928-282-1177 for tickets and information or visit www.SedonaFilmFestival.org .