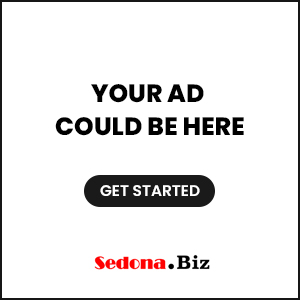 Success in America with Amy Chua and Jed Rubenfeld
Sedona AZ (January 26, 2014) – New York's famous 92nd Street Y returns to Sedona on Tuesday, Feb. 4 when the Sedona International Film Festival hosts Success in America with Amy Chua and Jed Rubenfeld. The event will take place at 6:15 p.m. at the festival's Mary D. Fisher Theatre, live as it is happening in New York
It may be taboo to say, but some groups in America do better than others. Mormons have recently risen to astonishing business success. Cubans in Miami climbed from poverty to prosperity in a generation. Nigerians earn doctorates at stunningly high rates. Indian and Chinese Americans have much higher incomes than other Americans; Jews may have the highest of all.
Husband-and-wife team Amy Chua (author of Battle Hymn of the Tiger Mother) and Jed Rubenfeld—both Yale professors—discuss their new book, The Triple Package, and expose the three unlikely traits that explain the rise and fall of cultural groups in America, in a talk that could transform the way you think about success and achievement.
Amy Chua is the John M. Duff, Jr. Professor of Law at Yale Law School. She also has taught law at Duke, Stanford and New York Universities. Previously, she was a Wall Street lawyer who worked on the privatization of Telmex, Mexico's national telephone company.
Currently the Robert R. Slaughter Professor of Law at Yale University, Jed Rubenfeld is one of this country's foremost experts on constitutional law. As a Princeton undergraduate, he completed his thesis on Freud. At the Juilliard School, he studied Shakespeare. Rubenfeld lives in New Haven, Connecticut, with his wife and two children.
"Live from NY's 92nd Street Y" features a series of lectures, interviews, panels and readings featuring newsmakers, political figures, opinion-shapers and authors. Join some of the world's most fascinating people for compelling and thought-provoking interactive discussions on the issues and events that affect our lives. Most of the programs provide opportunities for questions and answers with the presenters where participants from remote locations can ask questions as if they were in the New York audience.
This "Live from New York's 92nd Street Y" event is sponsored by Billy and Cheryl Geffon.
Tickets are $12, or $9 for Film Festival members. Tickets are available in advance at the festival office. Both the theatre and film festival office are located at 2030 W. Hwy. 89A, in West Sedona. Call 928-282-1177 for tickets and information or visit www.SedonaFilmFestival.org .