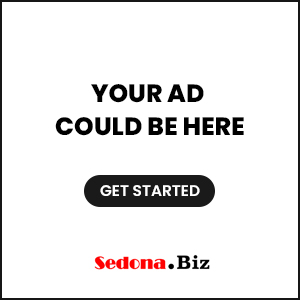 Live simulcast will feature celebration of Julia Child on the centennial year of her birth
Sedona AZ (October 18, 2012) – New York's famous 92nd Street Y returns to Sedona on Sunday, Oct. 28 when the Sedona International Film Festival hosts the live simulcast of "On Julia Child at 100: An Appreciation" featuring Judith Jones, Laura Shapiro and Alexandra Leaf. The special simulcast event will take place at 4:30 p.m. at the festival's Mary D. Fisher Theatre, live as it is happening in New York.
In this centennial year of Julia Child's birth, Judith Jones (vice president and senior editor at Alfred A. Knopf and editor of Child's Mastering the Art of French Cooking) and Laura Shapiro (culinary historian and author of the prize-winning Julia Child biography) come together to celebrate America's first lady of French food. Alexandra Leaf, a culinary historian and cookbook author, will also join in the conversation. This event is part of the Ruth Stanton Illustrious Women Series, supported by The Ruth Stanton Foundation.
Judith Jones is Senior Editor and Vice President at Alfred A. Knopf. She joined the company in 1957 as an editor working primarily on translations of French writers such as Albert Camus and Jean-Paul Sartre. She had worked before that for Doubleday, first in New York and then in Paris, where she was responsible for reading and recommending The Diary of Anne Frank. In addition to her literary authors, she developed a list of first-rate cookbook writers including Julia Child. She published Ms. Child's first book and was her editor ever after.
Laura Shapiro was a columnist at The Real Paper (Boston) before beginning a 16-year run at Newsweek, where she covered food, women's issues and the arts and won several journalism awards. Her essays, reviews and features have also appeared in The New Yorker, The New York Times, Conde Nast Traveler, Gourmet, Gastronomica, Slate and many other publications. She is a frequent speaker and panelist on culinary history, and contributed a regular column on a wide range of food topics to gourmet.com, the Gourmet magazine website.
Alexandra Leaf, author, lecturer and culinary historian, is a well-respected figure in New York food circles. Drawn to subjects that range from contemporary wedding cake trends to wine and chocolate pairings, Leaf brings a unique perspective to her work. She pioneered the teaching of culinary history at The New School University where she has been a guest instructor since 1996. Leaf is a former chair of the Culinary Historians of New York and she is on the board of The New York Food Museum.
Now in its tenth year, "Live from NY's 92nd Street Y" brings the world's most compelling people to over 50 cities across North America via a unique live, interactive satellite broadcast program. The Sedona Film Festival is the official host of program in Northern Arizona. Join some of the world's most fascinating people for compelling and thought-provoking interactive discussions on the issues and events that affect our lives. Most of the programs provide opportunities for questions and answers with the presenters where participants from remote locations can ask questions as if they were in the New York audience.
Live from NY's 92nd Street Y: "On Julia Child at 100: An Appreciation" will be shown live on Sunday, Oct. 28 at 4:30 p.m. The event is sponsored by Billy and Cheryl Geffon.
Tickets are $15 (general admission) or $12.50 for Film Festival members and are available in advance at the festival office. Both the theatre and film festival office are located at 2030 W. Hwy. 89A, in West Sedona. Call 928-282-1177 for tickets and information or visit www.SedonaFilmFestival.com.