Re-live the holiday magic with Miracle on 34th Street, White Christmas and Holiday Inn
Sedona AZ (December 10, 2013) – The Sedona International Film Festival is proud to present its Holiday Classics series Dec. 14-16 with the big screen return of "Miracle on 34th Street", "White Christmas" and "Holiday Inn". Re-live the holiday magic and experience these Christmas treasures the way they were meant to be experienced: on the big screen. Bring the family and create a new holiday tradition for a new generation! There will be one screening of each film at the festival's Mary D. Fisher Theatre. Admission is only a $5 donation plus non-perishable food items to help the hungry this holiday season.
Miracle on 34th Street
Saturday, Dec. 14 at 4:00 p.m.
"Miracle on 34th Street" was nominated for 4 Academy Awards, including Best Picture. It won the Oscars for Best Original Story, Best Screenplay and Best Supporting Actor for Edmund Gwenn. The film also stars Maureen O'hara and a young Natalie Wood.
At the Macy's Department Store Thanksgiving Day parade, the actor playing Santa is discovered to be drunk by a whiskered old man. Doris Walker — the no nonsense special events director — persuades a sweet old man to take his place. The old man proves to be a sensation and is quickly recruited to be the store Santa at the main Macy's outlet. While he is successful, Ms. Walker learns that he calls himself Kris Kringle and he claims to be the actual Santa Claus. Despite reassurances by Kringle's doctor that he is harmless, Doris still has misgivings, especially when she has cynically trained herself, and especially her daughter, Susan, to reject all notions of belief and fantasy. And yet, people — especially Susan — begin to notice there is something special about Kris and his determination to advance the true spirit of Christmas amidst the rampant commercialism around him and succeeding in improbable ways. When a raucous conflict with the store's cruelly incompetent psychologist erupts, Kris finds himself held at Bellevue. All seems lost until Doris' lawyer friend, Fred Gaily, reassures Kris of his worth and agrees to represent him in the fight to secure his release. Fred arranges a formal hearing in which he argues that Kris is sane because he is in fact Santa Claus. What ensues is a bizarre hearing in which people's beliefs are reexamined and put to the test, but even so, it's going to take a miracle for Kris to win.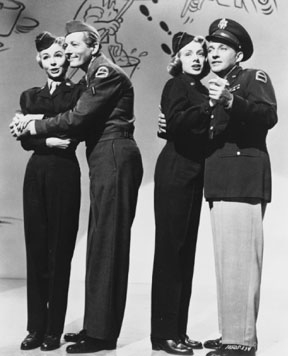 White Christmas
Sunday, Dec. 15 at 4:00 p.m.
"White Christmas" features the songs of Irving Berlin, including the title song, "White Christmas". It was nominated for an Academy Award for Best Original Song for "Count Your Blessings Instead of Sheep".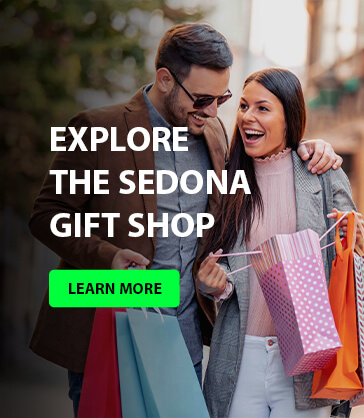 Bing Crosby and Danny Kaye play nightclub entertainers Bob Wallace and Phil Davis, while Rosemary Clooney and Vera-Ellen are cast as singing-sister act Betty and Judy. It's Christmas Eve, and the foursome travel to Vermont for the holidays to visit Bob and Phil's WII commanding officer, General Waverly (Dean Jagger), who now runs a rustic old inn. Discovering that the general is in dire financial straits, the four entertainers secretly make plans to bail the old guy out with a big musical show, enlisting the aid of Bob and Phil's army buddies. A series of romantic mix-ups ensue as the performers try to help the General.
Holiday Inn
Monday, Dec. 16 at 4:00 p.m.
"Holiday Inn" is a Christmas treasure that shows a simpler time in history in a warm and endearing light. It was nominated for three Academy Awards, winning one for Best Original Song for "White Christmas".
Jim Hardy (Bing Crosby), Ted Hanover (Fred Astaire), and Lila Dixon (Virginia Dale) have a musical act popular in the New York City nightlife scene. On Christmas Eve, Jim prepares to give his last performance as part of the act before marrying Lila and retiring with her to a farm in Connecticut. At the last minute, Lila decides she is not ready to stop performing, and that she has fallen in love with Ted. She tells Jim that she will stay on as Ted's dancing partner. While heartbroken, Jim follows through with his plan and bids the act goodbye. One year later on Christmas Eve, Jim is back in New York City. Farm life has proven difficult and he plans to turn his farm into an entertainment venue called "Holiday Inn", which will only be open on holidays.
Admission for each of the Holiday Classics is a $5 donation and non-perishable food items to help feed the hungry this holiday season. Tickets are available in advance at the Sedona International Film Festival office or by calling 928-282-1177. Both the theatre and film festival office are located at 2030 W. Hwy. 89A, in West Sedona. For more information, visit: www.SedonaFilmFestival.org.