Lead actress, filmmakers from Japan will attend to host film and discussion at Fisher Theatre
Sedona AZ (June 28, 2012) – The Sedona International Film Festival is proud to welcome back the filmmaking team and ambassadors from Japan on Saturday, July 7 for free encore screenings of the award-winning feature film "Jun Ai". There will be two screenings at 11:00 a.m. and 4 p.m. at the festival's Mary D. Fisher Theatre.
These free encore screenings will kick of the film's United States tour. The filmmaking team from Japan will be here to host the screenings, including a special introduction and forum with the lead actress and producer of the film, Keiko Kobayashi.
"Jun Ai" was featured at the recent Sedona International Film Festival in February and played to rave audience reviews and standing ovations. It garnered two awards at the festival: Audience Choice for Best Feature Film and the Bridging Cultures Award from the festival jurors. To thank the Sedona audiences and community, the filmmakers chose to kick off their U.S. tour here and do free screenings to show their appreciation, thanks to a generous Japanese donor.
"Their appearance at the film festival was truly an international sensation, and we are honored to welcome all of the 'Jun Ai' team and lead actress back to Sedona," said festival director Patrick Schweiss. "The power of the film and the beauty of its message can truly bridge cultures and transform lives. It will be an unforgettable experience, as it was when they premiered the film here in February."
"Jun Ai" is an epic film that plays like an exotic romance novel — chapters and chapters of beauty and intrigue! (Jun-Ai means a Japanese/Chinese Collaboration for the World)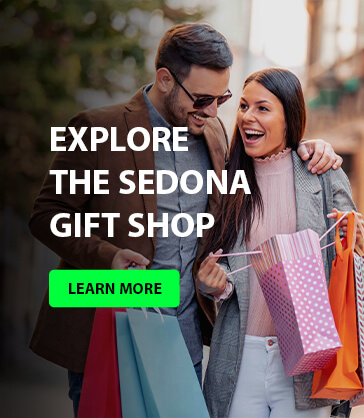 It is summer 1945 the end of a long world conflict. The story involves war, but tells of love — a love that overcomes the conflict of two nations. Overcoming obstacle after obstacle Ai, Shunsuke, and Shanron, experience the beginning of friendships beyond borders, the start of the kind of love worth risking one's life for.
Featuring amazing scenery and spectacular cinematography, this film is universal as it transcends national boundaries. After eight years in the making this gorgeous and moving film is ready to share with the world, kicking off right here in Sedona.
Meet the lead actress, star and producer of the film, Keiko Kobayashi, who will be in Sedona along with producer Shogo Okuyama and other members of the filmmaking team from Japan who will host the film and discussion for both shows.
Jun Ai" — an international screening and forum — will be shown at the Mary D. Fisher Theatre on one day only: Saturday, July 7 at 11:00 a.m. and 4:00 p.m. All tickets are free of charge and available on a first-come, first-served basis.
Complimentary tickets may be reserved in advance at the Sedona International Film Festival office or by calling 282-1177. Both the theatre and film festival office are located at 2030 W. Hwy. 89A, in West Sedona. For more information, visit: www.SedonaFilmFestival.com.