Meet Academy Award nominated director Scott Kennedy at the Mary D. Fisher Theatre
Sedona AZ (December 26, 2013) – Sedona International Film Festival invites Academy Award nominated filmmaker, Scott Hamilton Kennedy, to Sedona to show "Fame High", a new documentary on students in the performing arts on Saturday, Jan. 4, starting 7 p.m. and Sunday Jan. 5 at 2 p.m. A director Q&A will follow both screenings. In addition, on Sunday, Scott will present his documentary master class, "From Initial Idea to Oscar Nomination".
From the tense and tentative first day of school to the amazing year-end performances, "Fame High" captures the in-class and at-home drama, competition, heartbreak, and triumph during one school year at the Los Angeles County High School for the Arts (LACHSA). "Fame High" is coming-of-age, documentary musical about talented teens reaching for their dreams of becoming actors, singers, dancers, and musicians.
LACHSA is one of the most respected and competitive public arts high schools in the country. The arts teachers are working professionals, and some of the famous alumni include singing phenomenons Josh Groban and Fergie, as well as actors Corbin Bleu, Jenna Elfman, Anthony Anderson, and current SNL cast member Taran Killam, as well as principal dancer of the Alvin Ailey American Dance Theater, Matthew Rushing. To name just a few.
"Fame High" is a unique hybrid film: a Robert Altman-esque, coming-of-age, documentary musical which follows a group of novice freshman and seasoned seniors struggling to find their voice — not only in their art but in life — with the help of, and sometimes in spite of, their passionate and opinionated families. Each has sacrificed countless hours to become artistically good, but will they become excellent and be satisfied both personally and professionally?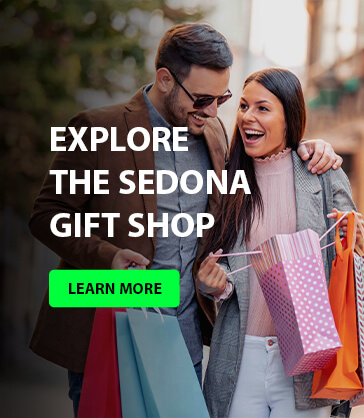 Are the sacrifices we make to chase our dreams worth it? This question is as relevant to these young artists as it is to their parents. In a time when performance-based entertainment is commonplace, it is safe to call "Fame High" the facts behind the fiction. Overnight success is a myth, and the true reality is nothing trumps endless hours of hard work.
Shot over the course of sixteen months, we see these young people strive, struggle, grow, and change before our eyes.
Academy Award nominee Scott Hamilton Kennedy — who will host a Q&A after both screenings — is a writer, director, producer, cameraman, editor and speaker. His documentary "The Garden" (also featured at the Sedona Film Festival) was nominated for an Academy Award for Best Documentary feature. "Fame High" was a New York Times and Los Angeles Times Critics' Pick. On Sunday, Jan. 5 at 10 a.m., Scott will present his documentary master class, "From Initial Idea to Oscar Nomination". Call the office for details.
"Fame High" will be shown at the Mary D. Fisher Theatre on Saturday, Jan. 4 at 4 p.m. and Sunday, Jan. 5 at 5 p.m. Tickets for the film screenings are $12, or $9 for Film Festival members. Cost for the documentary master class is $50. For tickets and more information, please call 928-282-1177. Both the theatre and film festival office are located at 2030 W. Hwy. 89A, in West Sedona. For more information, visit: www.SedonaFilmFestival.org.