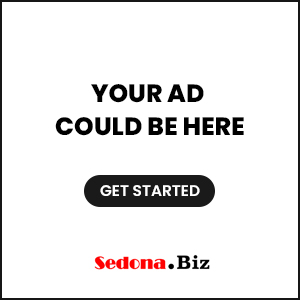 Mary D. Fisher Theatre plays host to Academy Award nominated short documentary films
Sedona AZ (February 7, 2018) – The Sedona International Film Festival is proud to present the Northern Arizona premieres of The 2018 Oscar Documentary Shorts Programs Feb. 16-22 at the Mary D. Fisher Theatre. Now an annual film festival tradition, Sedona audiences will be able to see all of the short documentary films nominated for Academy Awards before the Oscar telecast in late February.
OSCAR DOCUMENTARY SHORTS PROGRAM A
Traffic Stop– Featuring footage caught on a dashcam, "Traffic Stop" tells the story of Breaion King, a 26-year-old African-American school teacher from Austin, Texas whose routine traffic violation quickly escalated into a dramatic arrest at the hands of a white police officer.
Edith & Eddie– Edith and Eddie, ages 96 and 95, are America's oldest interracial newlyweds. Their love story is disrupted by a family feud that threatens to tear the couple apart.
Heaven is a Traffic Jam on the 405– This is a portrait of a brilliant 56-year-old artist who is represented by one of Los Angeles' top galleries. Her body of raw, emotional work reveals a lifetime of depression and mental disorder. Mindy Alper has suffered through electro shock therapy, multiple commitments to mental institutions and a 10-year period without speech. Her only consistent means of communicating has been to channel her hyper self-awareness into drawings and sculpture of powerful psychological clarity that eloquently express her emotional state. Through an examination of her work, interviews, reenactments, the building of an eight and a half foot papier-maché bust of her beloved psychiatrist, we learn how she has emerged from a life of darkness and isolation to a life that includes love, trust and support.
The Oscar Documentary Shorts Program A will show: Friday, Feb. 16 at 4 p.m., Saturday, Feb. 17 at 4 p.m. and Wednesday, Feb. 21 at 4 p.m.
OSCAR DOCUMENTARY SHORTS PROGRAM B
Heroin(e)– Once a bustling industrial town, Huntington, West Virginia has become the epicenter of America's modern opioid epidemic, with an overdose rate 10 times the national average. This flood of heroin now threatens this Appalachian city with a cycle of generational addiction, lawlessness, and poverty. But within this distressed landscape, Peabody Award-winning filmmaker Elaine McMillion Sheldon (Hollow) shows a different side of the fight against drugs — one of hope. Sheldon highlights three women working to change the town's narrative and break the devastating cycle of drug abuse one person at a time. Fire Chief Jan Rader spends the majority of her days reviving those who have overdosed; Judge Patricia Keller presides over drug court, handing down empathy along with orders; and Necia Freeman of Brown Bag Ministry feeds meals to the women selling their bodies for drugs. As America's opioid crisis threatens to tear communities apart, the Netflix original short documentary "Heroin(e)" shows how the chain of compassion holds one town together.
Knife Skills– What does it take to build a world-class French restaurant? What if the staff is almost entirely men and women just out of prison? What if most have never cooked or served before, and have barely two months to learn their trade? "Knife Skills" follows the hectic launch of Edwins restaurant in Cleveland, Ohio. In this improbable setting, with its mouthwatering dishes and its arcane French vocabulary, we discover the challenges of men and women finding their way after their release. We come to know three trainees intimately, as well as the restaurant's founder, who is also dogged by his past. They all have something to prove, and all struggle to launch new lives — an endeavor as pressured and perilous as the ambitious restaurant launch of which they are a part.
The Oscar Documentary Shorts Program B will show: Friday, Feb. 16 at 7 p.m., Tuesday, Feb. 20 at 4 p.m. and Thursday, Feb. 22 at 4 p.m.
Tickets are $12, or $9 for Film Festival members. For tickets and more information, please call 928-282-1177. Both the theatre and film festival office are located at 2030 W. Hwy. 89A, in West Sedona. For more information, visit: www.SedonaFilmFestival.org.